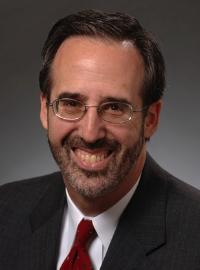 Please click on the POD button to listen to the latest Atlanta Business Radio show podcast broadcasting live each Wednesday at 10am EDT from Atlanta, GA, USA. Atlanta Business Radio is sponsored by Fast Pitch! Networking – a one-stop shop for networking and marketing your business online and offline. Please go to their website www.fastpitchnetworking.com. When you sign up, please mention you were referred by Lee Kantor. That will help the show! Thanks.You can also download the show to listen on any mp3 player. Or listen on iTunes. We are now available on iTunes, click this link and you can find all our past shows. Press SUBSCRIBE and you will automatically get the latest show when you sync your iPod to your computer.
Remember if you want a pretty comprehensive listing of all kinds of Atlanta Events including Business Networking events please check out www.AtlantaEvent.com.
This morning we had on marketer Bernadette Peters, owner of Natural Marketing Services and Mike Wittenstein, Chief Experience Officer with Storyminers.
Bernadette started us off by explaining that her passion is to help businesses attract clients and build strong relationships. One of her beliefs is that the holy grail of marketing is to not have to do it . . . however realistically a successful business can hope to discover marketing initiatives that are at least semi-automated. She thinks that small business owners should always test their marketing before rolling out extensive campaigns. She comes from a direct marketing background and feels that each piece should have some sort of tracking device, that may be a coupon, a backline phone number or a unique url. For more information about Bernadette and her firm please go to her website www.naturalmarketingservices.com
Next up we had on Mike Wittenstein, CEO (Chief Experience Officer) of Storyminers.
Storyminers help you find out what are your customers are privately saying about their experiences with your company. They help you discover the factors (often surprising) that would vault you past the competition. With Mike's and the rest of his team's help you'll be able to hear the real voices of your customers.
Mike explained that meaningful customer experiences occur when your company puts the things customers care most about at the heart of your brand, then designs in the capability to deliver on-brand experiences every time. He believes that a business should make the right promise to their customers for the right reasons and then keep that promise. For more information about Mike and his company please go to their website www.storyminers.com
Also if you know of a business owner in Atlanta that we should know about please email Amy Otto at Amy @ atlantabusinessradio.com and we will try and get him or her on the show.