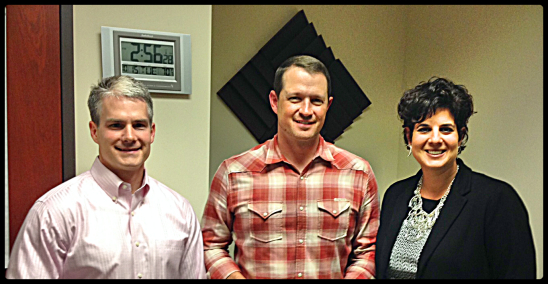 John Brothers, Finoptima Solutions
John Brothers is the Founder of Finoptima Solutions located in Dayton, Ohio.  He is a graduate of Wright State University and is a Certified Public Accountant.
Throughout his career John has had many far-ranging experiences. Beginning his career as an internal auditor for several Fortune 500 Companies, he later served in operations and financial management in several start-up businesses including a land development company which built Country Club of the South in Alpharetta, and a golf course construction company owned by the legendary golfer Jack Nicklaus. Because of these experiences he then served in the consulting practice of a Big 5 National Accounting firm helping startups and emerging businesses with their growth.  After 10 years of operating as a self-employed consultant where he again assisted businesses ranging in size from startups to over $1 Billion in sales he formed Finoptima Solutions to create his brand and expand his presence of helping Companies achieve the optimal financial solutions for their unique business needs beyond Ohio. He has been a finalist for the 2010 Dayton Business Journal CFO of the Year Award. Find John at www.finoptimasolutions.com
Matt Hames, Acru
Matt is CEO of Acru Wealth, LLC, a comprehensive wealth strategy firm headquartered in Woodstock, Georgia. Matt graduated with a Bachelors of Business Administration degree, major in Management, with a specialization in Entrepreneurship and Small Business Management, from Kennesaw State University.  Matt holds the professional designation of Certified Trust & Financial Advisor (CTFA), indicating excellence in the areas of fiduciary responsibilities, trust activities, personal finance, insurance, estate planning, tax planning, and investment management.
In May of 2011, Matt led CNT Financial, the bank trust company he opened in 2001, through a redesign of its business model that changed the brand to Acru and meaningfully enhanced the delivery of the brand experience to the public. Opening a retail location that delivers personalized wisdom through a relevant experience while clarifying today and preparing clients for tomorrow, Acru is redefining how financial services are delivered through community based institutions.  Since opening, Acru has been featured in Fast Company Magazine, The Financial Brand and other local, regional and national publications recognizing the breakthrough innovation represented in the Acru brand and delivery model.  In early 2012 the Acru retail location won the Best of the Best Retail Design Award from the International Interior Design Association, their highest honor for retail space design. Find Matt at www.acruwealth.com
Chris Staples, Wealth 360
Chris Staples is more than just your typical investment guy. He's been in this circus of an industry for more than 20 years and can quickly tell you if the advice you're getting is good or garbage.
As the Principal owner of a local Financial Planning and Investment Management firm and a Certified Financial Planner, Chris likes to pull back the curtain on the Wizard in the Land of Oz so people can see what's really going on.
He hasn't seen everything but he's seen enough to know that people deserve financial advice that cuts through the muddy jargon and self-serving opinions running rampant in the financial services industry.
Chris feels most anyone with the right advice and enough guts can build a nice chunk of wealth. All it takes is a little know how and a big dose of the right behaviors. Find Chris at www.wealth360advisors.com. Find Chris' free report "10 Things you can do Today to Get Your Financial House in Order" HERE.