Founder/ President & CEO
" If it is to be it is up to me"
Ms. Mary H. Parker is the Founder, President, and Chief Executive Officer of ALL(n)1 Security Services, Inc. With more than 25 years of management and experience in the security industry, she has held management at General Motors Corporations; Airborne Express; Georgia Dome; and Roger Penske's Diesel Technology Division. She holds a BS Degree in Criminology and a Masters Degree in Security Management. Mary Parker has extensive training on various security systems and
In 2011, Mary Parker founded, The Mary Parker Foundation with a mission of "Raising Other Generations."   Her plan to achieve this mission is through three initiatives: Education, Entrepreneurship and Re-Entry Programs.   She also partners with Carver Bible College by offering annual support to its base of Haitian students.  Because of her overwhelming heart for the youth, she hosts an annual Back to School Bash. Contributions from friends, colleagues and corporations, The Mary Parker Foundation provided over $30,000 in scholarships to 11 college-bound students and over 300 book bags and school supplies for the 2013-2014 school year.  Her annual Christmas Toy Drive is always a success, providing many families with much needed toys, food and clothing .
As the President and CEO of ALL(n)1 Security Services, Inc., Mary Parker provides annual support and security service for the Hosea Williams Feed the Hungry  and Homeless  and The Trumpet Awards.   She serves as Chair of the Atlanta Business League.  She also is a member of Georgia Women Business Council, National Minority Supplier Development Council, and Metro Atlanta Chamber of Commerce.
As an entrepreneur, mentor and philanthropist, Mary Parker has mentored many women, new business owners, and aspiring security professionals.  Her motivation is faith, commitment to change, and the responsibility to give back. As an ordained minister, she truly understands that to whom much is given, much is required.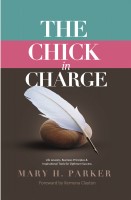 Founder
Justin McLeod is a recent Georgia State University Alumnus where he majored in Marketing, minored in Hospitality while obtaining a certificate in Event Management. He has valuable experience in the event services industry from stints as the Special Events Director at Georgia State University, Sales Executive at the Georgia Dome, and Communications Assistant at the Georgia World Congress Center Authority.
Being an ambitious business savvy entrepreneur Justin combines his passion for events, marketing, and creativity in all of his endeavors. He started his first business at the age of 6 selling candy in his neighborhood to now running a tech startup called, Event Tent.
Event Tent is a centralized place to discover and share unique experiences in real-time. Justin and his company, Event Tent, has won multiple awards, contests, and recognitions including the following:
2015 GSU Business Plan Competition Winner

John Aderhold Fund for Excellence

The Herman J. Russell, Sr. Venture Award

The Moses Lee Reid Entrepreneurship Award

Collegiate Next Great Consumer Brands Competition Finalist

eMerge Americas Startup Competition Finalist

Urban Geekz  & Atlanta Tech Village Women + Minority Entrepreneur Contest Winner
Justin's main objective is to uplift the community in the most positive way possible by exemplifying leadership and encouraging the youth to purse their passions and dreams through entrepreneurship.
http://www.facebook.com/eventtentapp
CEO
Kelly Burton is an accomplished entrepreneur with greater than a decade's experience launching and scaling start-up companies.
As Founder and CEO of her most recent venture Bodyology, a high-tech apparel company which infuses performance technology into women's innerwear, Kelly is revolutionizing the way women dress. Since its launch in 2014, Bodyology has been identified as a high-potential apparel line by Macy's Incorporated and featured in national publications like Inc. and Essence.
Kelly is also a social scientist having earned her PhD from Emory University in 2009.  She went on to work for Emory University as a senior researcher and ultimately left to start her own consultancy, Nexus Research Group.
As the CEO of Nexus Research Group, Kelly advises non-profits, foundations and government agencies on how to improve their social programs and maximize their philanthropic investments. She has served on more than a half-dozen boards and received the Visionary Leadership Award for her efforts to increase access to opportunity for individuals and communities throughout the South.
Kelly Burton is a sought after speaker whose unique life experiences gives her powerful insight into the range of issues and topics relevant to the modern-day business leader. Her love for entrepreneurship is infectious and she is passionate about sharing her story with others looking to blaze their own path. Kelly is a veritable renaissance woman and evidence that women can lead in multiple areas of life, all at the same time.
Social Media:
Twitter and IG 
Founder and CEO
Kunbi Tinuoye is an award-winning British-born journalist and broadcaster based in the United States. She is the Founder and CEO of UrbanGeekz.com, a groundbreaking digital news platform focused on technology, science and business.
Tinuoye is a sought after on-air contributor, speaker, panelist, and moderator at conferences across the country. More recently she has appeared on MSNBC & Arise News and facilitated a panel discussion at the Spelman College Leadership and Women of Color Conference.
Tinuoye is a former News Correspondent for NBCs African American digital news platform theGrio.com. In 2013, she provided commentary as an investigative reporter on the Investigation Discovery hit television series Deadline: Crime with Tamron Hall.
Prior to relocating stateside, Tinuoye was a senior broadcast journalist for the BBC in London. She is an international writer whose work has been published in The Daily Mail, Londons Evening Standard, Ebony.com and The Voice newspaper
lShe is one of the original founders of Aspire, a support network for ethnic minority journalists in the United Kingdom. The organization has partnered with and attracted sponsorship from mainstream media outlets, including the BBC, Channel 4, Trinity-Mirror, the Guardian and the Financial Times
Tinuoye graduated from Trinity College, University of Cambridge, with a bachelors and masters degree in Social & Political Sciences. She studied a post-graduate in journalism and is an NCTJ qualified journalist.