Atlanta Business Radio Powered By Business RadioX.
LIVE Mon & Wed 10am
Brian C. McCartyh/Law Office of Brian C. McCarthy, P.C.
Founder and Attorney At Law
Brian C. McCarthy is an experienced trial attorney and litigator who focuses on civil litigation in the areas of professional liability, personal injury, and commercial disputes. He represents injured persons in cases involving motor vehicle accidents, dog attacks, product defects, premises liability, catastrophic injury, and wrongful death. He earned his B.A. in Psychology at the University of Notre Dame; M.S., Georgia State University; MBA, Georgia State University; and J.D., Georgia State University. Brian is married to Amy McCarthy and is the proud father of Jack, Pierce, Emily, and Finn.
Twitter   (O) 404-207-1518
Robert (Rob) Brown/Incite Decision Technologies LLC
Founder & President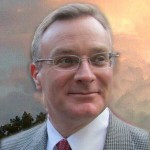 Robert D. Brown III is the President of Incite! Decision Technologies LLC (http://www.incitedecisiontech.com), a consultancy supporting senior decision-makers facing complex, high-risk opportunities. These opportunities usually include strategic planning, project selection, planning & risk management, and project portfolio analysis & management.
Roberts twenty-plus-year career has been devoted to providing solutions to clients complex problems by employing creative thinking and advanced quantitative business, engineering, and systems analysis. His client experience spans diverse industrial and commercial fields including petroleum & chemicals, energy, utilities, supply chain & logistics, pharmaceuticals, electronics manufacturing, telecommunications, IT, commercial real estate, federal agencies, and education.
Through Incite!, Robert delivers analysis, decision support tools and systems, and training in decision-making and risk management with the goal to help his clients measure the value and the risk associated with the important decisions they face in order to make informed trade-offs and choices. He has also been a regular Analytica training resource for Lumina for over a decade.
Robert graduated from the Georgia Institute of Technology in 1992 with a Bachelors of Mechanical Engineering.
Twitter     (O) 678 -947-5997