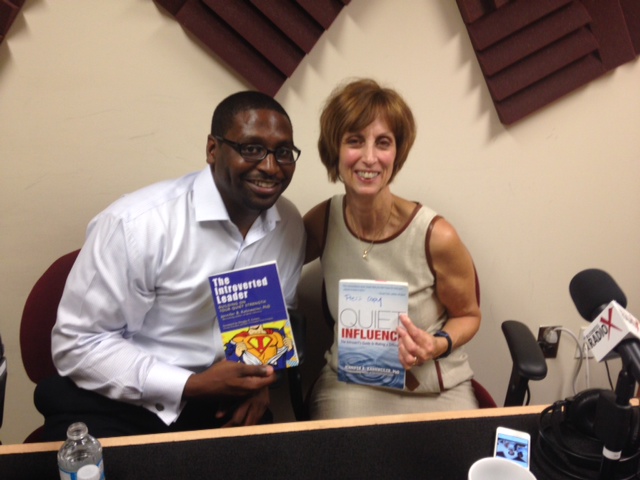 NSA Georgia is the leading source in Georgia for community, education and entrepreneurial business knowledge needed to be successful in the speaking profession. Our members include professional speakers, aspiring speakers, authors, consultants, salespeople, trainers and vendors for the speaking industry. We meet in the Atlanta area the third Saturday morning each month. You can learn more at www.nsageorgia.org.
"Speaking Insights" is a quarterly program of the Georgia chapter of the National Speakers Association. Each show will feature professional speakers who share their insights on how to succeed in the speaking business.
Our Co-Hosts:
NSA Georgia president (2013-14) Desmond "Dez" Thornton is an idea enthusiast with a natural ability to transform complex ideas into simple, sequential steps. His passion for words and commitment to service led him to discover his labor of love, professional speaking. He spreads this love by dedicating himself to the advancement of professional and beginner speakers who strive to articulate their vision with the clarity and enthusiasm necessary to inspire action. Dez can be reached at dez@desmondthornton.com.
In an attention-deficient, entertain-me-now, wait-while-I-post-that-on-my-Facebook kind of world, the typical business presentation doesn't measure up. NSA Georgia president (2014-15) Kelly Vandever works with organizations and individuals whose presentations need to get results. An award-winning speaker herself, Kelly helps clients improve their presentations using old school and hi-tech techniques, all while annihilating bullet points and making this world a better place for business audiences everywhere. You can reach Kelly at SpeakingPractically.com, at 770-597- 1108, tweet @KellyVandever, or www.facebook.com/speakingpractically.
Our Guests:
Jennifer B. Kahnweiler, Ph.D., is a professional speaker and author who helps introverts lead with quiet confidence. Her bestselling books, The Introverted Leader: Building on Your Quiet Strength and Quiet Influence: The Introvert's Guide to Making a Difference have sold over 60,000 copies and been translated into eleven languages.
Jennifer has spoken at hundreds of organizations including GE, AT&T, NASA, Freddie Mac, Boeing, Turner Broadcasting, the CDC and the U.S. Embassy in Vietnam. She is a fourteen-year faculty member of the American Management Association and was the "Madrina" (Godmother) speaker at the Universidad Americana's
Commencement in Paraguay. Jennifer has also been featured in Forbes, Bloomberg Business Week and the Wall Street Journal and was featured in a cover story of Time Magazine.
A member of the Georgia chapter of the National Speakers Association, she is a Certified Speaking Professional (CSP), granted to only 8% of NSA members. She heads up the Global Task Force of the Berrett-Koehler Author's Co-op.
Jennifer attended her first National Speakers Association convention in San Diego seven years ago and has been hooked on NSA ever since. Please visit her site for a free introvert quiz and downloads of her book and audio excerpts at www.jenniferkahnweiler.com. She is active on Twitter at jennkahnweiler and she promises to follow you back.