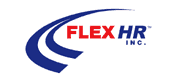 Please click on the POD button to listen to the latest Atlanta Business Radio show podcast broadcasting live each Wednesday at 10am EDT from Atlanta, GA, USA. Atlanta Business Radio is sponsored by Fast Pitch! Networking – a one-stop shop for networking and marketing your business online and offline. Please go to their website www.fastpitchnetworking.com. When you sign up, please mention you were referred by Lee Kantor. That will help the show! Thanks.
Here's how to listen to the podcast of our show.First click on the title of the show you are interested in. Then there should be a player in the upper right hand corner of the screen. Now just press play and the show you chose should start playing. You can also download the show to listen on your mp3 player. We are now available on iTunes, click this link and you can find all our past shows. Press SUBSCRIBE and you will automatically get the latest show when you sync your iPod to your computer.
Remember if you want a pretty comprehensive listing of all kinds of Atlanta Events including Business Networking events please check out www.AtlantaEvent.com.
This morning we talked about some great resources business owners can use to outsource their HR and CFO needs.
First up we had on Phil Davis who is a partner at FlexHR, a Duluth, GA based business. In irder to be a prtner for FLexHR you mustr have over 20 years senior HR leadership experience. Phil has over 30 years experience with comapny's like GE and Pitney-Bowes, so he knows his stuff. He explined to us that today Human Resources compliance can be expensive and complicated. Employers today need a resource to help them be sure they are getting the most for the money they spend and the most from the employees they hire and FlexHR provides both. He said "We look at things from both the employer's point of view and the employee' point of view and, we provide both tactical and strategic HR in ways that will benefit your bottom line." For more information please go to their website www.flexhr.com and look up Phil. He'll be glad to answer any of your questions.
Next up we had on Tim McLellan, CPA with B2B CFO. Tim explained that every company, regardless of its size, needs a Chief Financial Officer. And since partners with B2B CFO work on a contract basis having a CFO is now affordable to most businesses. He said that they typically work with owners of emerging and mid-market companies with revenues up to $75 million who want to increase cash, profitability, sales and company value. He himself spends half his time working with start-ups and the rest with established businesses. He explained that each has their own set of unique challenges. For more information please look Tim up on his website www.b2bcfo.com
Also if you know of a business owner in Atlanta that we should know about please email Amy Otto at Amy @ atlantabusinessradio.com and we will try and get him or her on the show.