The Shrimp Tank brings you interviews with some of the most successful business owners in the United States to learn the do's and don'ts of starting and running a successful business. Then, the fun really starts when we bring in high school and college students to pitch their business ideas to the Shrimp Tank. We don't fund any business, but we do teach kids how to turn their business ideas into a successful business.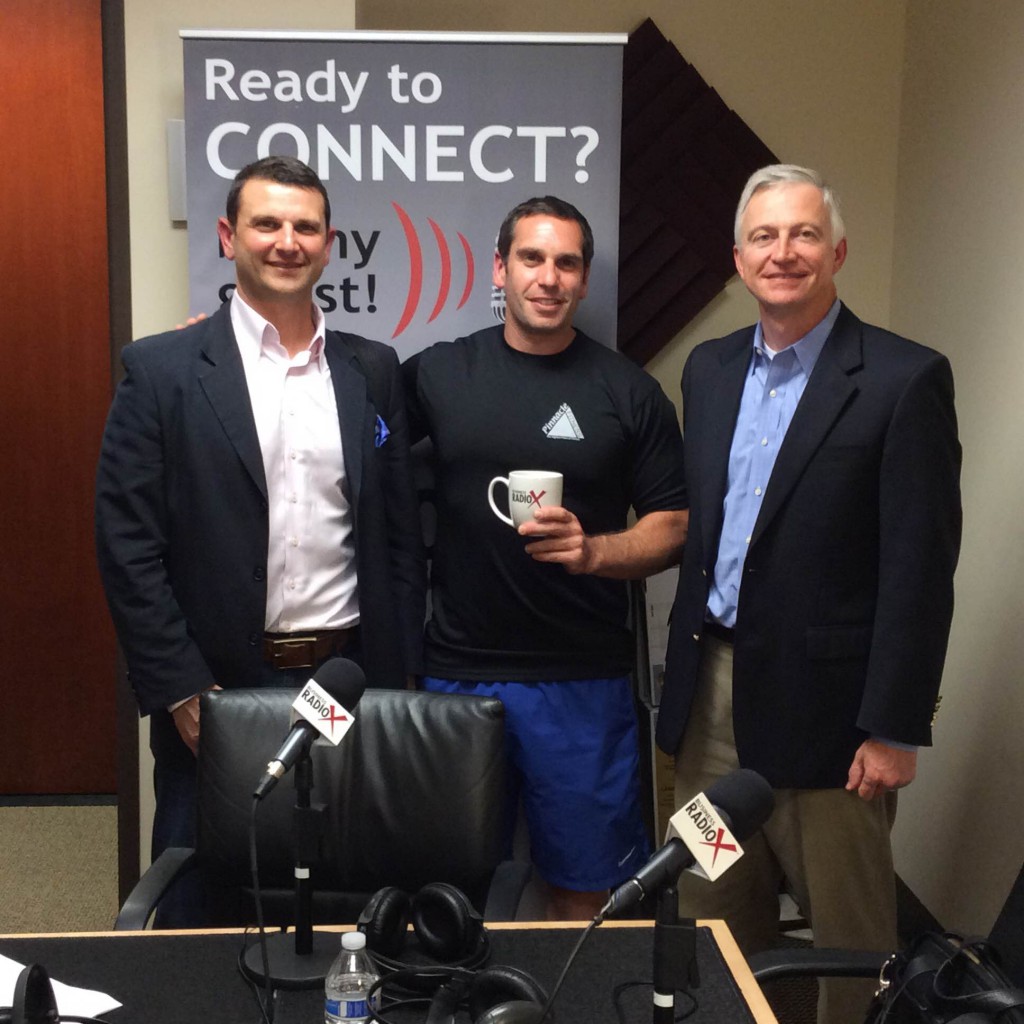 Owner
Jamie Bodner.
Jamie's love for fitness, weight training, and health began at a young age. He realized he could finally be in-shape like those around him by taking care of himself through exercising and eating right. He started reading every book and magazine he could and working out every moment he was able. Once he started, it quickly became a passion and it opened up a new world and way of life for him.
Growing up in New York, Jamie always expected to go to college before settling into the corporate lifestyle. He never once thought about making his passion for fitness his career. Still, while he was working his way up the corporate ladder at the World Trade Center, he never felt one hundred percent fulfilled.
After 9/11, Jamie decided to follow his dream to fruition.  Studying with the renowned Dr. Jack Barnathan, owner and founder of NYStrength, a worldwide leader in health, fitness, strength, and conditioning, he became a certified Fitness trainer with the International Sports Science Association (ISSA). He then moved to Miami and began his fitness career working for Bally's initially as a trainer before then to assistant manager. He was later recruited by Results Fitness Studio for the head trainer position. During his time at Results Fitness, he also worked with the United Teaches of Dade County (UTD)creating and implementing dynamic fitness programs which resulted in a 90% increase in productivity, lower insurance premiums, and a raised level of moral.
In 2005, Jamie and his wife, Laura, relocated to Laura's hometown of Atlanta where Jamie set about realizing his lifelong goal: opening his own fitness studio. After thinking of the name and discovering the perfect location, Pinnacle Fitness opened in May 2008 in the heart of Buckhead. 
Since his first certification, he has continued to obtain additional certifications in Sports Performance such as Nutrition, Arthritis, Special Population and Sports Posifice Training, and Core/Functional Training.
Jamie prides himself on understanding his clients' needs and desires and seeing their potential. Jamie has worked with every type of client across the spectrum, from people in their late sixties who had never used free weights to high school athletes to improve their performance. No matter what fitness level, he will design a program that will suit your needs, whether it's to make everyday activities easier or to make you a stronger competitive athlete.
Jamie will always encourage you, pulling your inner strength out with a smile. Along with instructing you on the gym floor, he will also share with you the latest research he finds on nutrition and health. A healthy lifestyle doesn't start or stop in the gym; he wants you to have the tools you need to reach your goals. He asks every client, "You know you are doing your best when you are here at Pinnacle for your workout. Are you doing the best outside of the gym?" Jamie will ensure that you will.
Having been overweight as a child at the age of twelve, Jamie fully understand the difficulties and humiliation that is faced daily by those who are overweight and out-of-shape. That's why Jamies first became interested in fitness, weight training, and health – and that's why Jamie can be your special advocate in finally getting yourself in-shape.
Chris Hanks/ KSU EC
(Co – Host)
Christopher C. Hanks is the founder and executive director of the KSUEntrepreneurship Center. Prior to this, Hanks was the founder and director of the entrepreneurship program at the University of Georgia. He has owned multiple businesses, including music, e-commerce, publishing, and export ventures. He is also the co-author of a best-selling book on low risk entrepreneurship.
Hanks leads the International Entrepreneurship Institute and is certified in business valuation, providing expert witness testimony. Before teaching at UGA, Hanks taught entrepreneurship at Georgia State University and assisted in leading the Russell Center for Entrepreneurship. He earned a BBA from University of Georgia and an MBA from San Jose State University. Before launching his first business, Hanks held corporate risk management positions in the pharmaceutical and beverage industries.
 –
(Co – Host)
Ted Jenkin has spent the past 22 years giving personal financial advice to thousands of people across the United States. After graduating from Boston College in 1991, Ted spent more than 16 years working for American Express Financial Advisors/Ameriprise Financial. He was one of the youngest people in the history of the company to reach both Field Vice President and Group Vice President level. He managed more than 800 financial advisors throughout 8 states in his last position with the company. He won the premier performer award, leader of the year award, and had the number one office in the country for more than two years in a row. In 2008, Ted founded oXYGen Financial to help revolutionize the financial services industry by creating a new company that focused on serving the X and Y Generation. oXYGen Financial now has more than 1,700 clients throughout 25 states across the country. Ted has been featured in over 25 magazines and newspapers including the Wall Street Journal, Business Week, and The Huffington Post. He has six advanced designations from the College for Financial Planning (CFP®, CRPC®, CRPS®, AWMA®, AAMS®, CMFC®) and is an on air radio personality featured on the popular drive time Atlanta radio show The Rock 100.5 Morning Show on Rock 100.5 FM. Ted lives in Milton, GA with his wife Genna and three kids Olivia, Lyla, and Louden.