The Shrimp Tank brings you interviews with some of the most successful business owners in the United States to learn the do's and don'ts of starting and running a successful business. Then, the fun really starts when we bring in high school and college students to pitch their business ideas to the Shrimp Tank. We don't fund any business, but we do teach kids how to turn their business ideas into a successful business.
Specialized Asset Services / Realtor
Atlanta Intown Real Estate Services is a boutique, LGBT and woman-owned Real Estate Brokerage with three offices in Metro Atlanta. We have a combined 40 years of experience in the retail market and over 15 years of experience in the REO and Default Industry. With over 15 years in real estate, I have sold over 1,500 homes in Metro Atlanta. My experiences include working with first-time homebuyers, investors, the default industry; REO; short sales; pre-foreclosures; and with HUD counseling agencies to help keep homeowners in their home through loan modifications, or through any of the other available programs such as HAMP/HARP. I am also experienced in selling high-end homes. I have been licensed since 2001. I began working the REO market in 2007, and have been the top agent in multiple real estate offices from 2009-2014. I am also making strides to do the same for 2015. I have the knowledge, compassion and experience when working with struggling homeowners in the preforeclosure/short sale arena, and with homeowners who have just had their home foreclosed on and who will need relocation assistance or cash-for-keys making a dignified transition to another home. I have a full staff to assist with occupancy checks, cash-for-keys, property preservations, marketing and selling bank owned assets. I bring to the table detailed knowledge of construction and repair costs, enabling me to evaluate, assess and advise marketing strategies for a particular asset as is vs. repaired. We pride ourselves in our efficiency to submit BPO's within 24-48 hours but with great details to show our clients what the market really looks like. I have done hundreds of BPO's and have sold close to 1,000 homes in the past 8 years.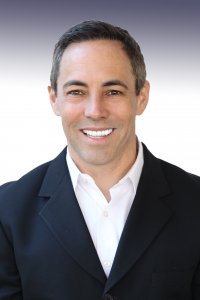 (Co-Host)
Lee R. Heisman is the owner and CEO of Savant Comprehensive Technologies, My School Pool and Ask a Privacy Officer. Prior to this, Lee was the founder and CEO of H and W Printing and Brainstorm Design Works, a full advertising agency and commercial printing firm located in Atlanta, GA. He has a Master Degree from Rutgers University and is on the Advisory Board of the KSU Entrepreneurial Center. Lee has sold 2 of his previously businesses over the years through mergers and acquisition. Before launching his Entrepreneurial Career, Lee was a Licensed Physical Therapist in New Jersey for over 3 years
Chris Hanks/

KSU EC
(Co – Host)
Christopher C. Hanks is the founder and executive director of the KSUEntrepreneurship Center. Prior to this, Hanks was the founder and director of the entrepreneurship program at the University of Georgia. He has owned multiple businesses, including music, e-commerce, publishing, and export ventures. He is also the co-author of a best-selling book on low risk entrepreneurship.
Hanks leads the International Entrepreneurship Institute and is certified in business valuation, providing expert witness testimony. Before teaching at UGA, Hanks taught entrepreneurship at Georgia State University and assisted in leading the Russell Center for Entrepreneurship. He earned a BBA from University of Georgia and an MBA from San Jose State University. Before launching his first business, Hanks held corporate risk management positions in the pharmaceutical and beverage industries.
(Co – Host)
Ted Jenkin has spent the past 22 years giving personal financial advice to thousands of people across the United States. After graduating from Boston College in 1991, Ted spent more than 16 years working for American Express Financial Advisors/Ameriprise Financial. He was one of the youngest people in the history of the company to reach both Field Vice President and Group Vice President level. He managed more than 800 financial advisors throughout 8 states in his last position with the company. He won the premier performer award, leader of the year award, and had the number one office in the country for more than two years in a row. In 2008, Ted founded oXYGen Financial to help revolutionize the financial services industry by creating a new company that focused on serving the X and Y Generation. oXYGen Financial now has more than 1,700 clients throughout 25 states across the country. Ted has been featured in over 25 magazines and newspapers including the Wall Street Journal, Business Week, and The Huffington Post. He has six advanced designations from the College for Financial Planning (CFP®, CRPC®, CRPS®, AWMA®, AAMS®, CMFC®) and is an on air radio personality featured on the popular drive time Atlanta radio show The Rock 100.5 Morning Show on Rock 100.5 FM. Ted lives in Milton, GA with his wife Genna and three kids Olivia, Lyla, and Louden.