Where can a young entrepreneur figure out how to turn their dreams into reality? Just take a step into the Shrimp Tank. The Shrimp Tank brings you interviews with some of the most successful business owners in the United States to learn the do's and don'ts of starting and running a successful business. Then, the fun really starts when we bring in high school and college students to pitch their business ideas to the Shrimp Tank. We don't fund any business, but we do teach kids how to turn their business ideas into a successful business.
Hosts of The Shrimp Tank Chris Hanks and Ted Jenkin.
Judd Igler / Savant
Co-Founder
Judd Igler has been working in the computer technology field for 17 years. He attended college at Southern Tech where he studied Computer Science. From there he started his computer career at one of the largest closing attorneys in the state of Georgia where he was quickly moved to the position of Network Administrator. From there, he began working with multiple companies' networks at a business called Digital Agent. He furthered his knowledge with experiences working on many different network configurations and support structures. Judd also began studying, and later became certified, to work on enterprise class firewalls and security systems.
After working in the support field for many years, he saw where many IT support providers were dropping the ball performing troubleshooting and network repair. He did not like the way the support systems were setup to gouge clients at high hourly rates for problems that always seemed to reoccur. In 2006, he partnered with Lee Heisman to start Savant, a managed services company. He started the company with the intention of bringing a new proactive approach to network support at an affordable monthly rate.
Recently, Judd has been focused on consulting his current clients on how to best secure their networks. Co-founding Ask A Privacy Officer (AAPO) was a natural progression. With AAPO, Judd brings the technical security part to the table from his experience of working with many different companies to secure their networks based on their industries standards.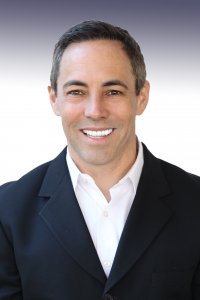 (Co-Host)
Lee R. Heisman is the owner and CEO of Savant Comprehensive Technologies, My School Pool and Ask a Privacy Officer. Prior to this, Lee was the founder and CEO of H and W Printing and Brainstorm Design Works, a full advertising agency and commercial printing firm located in Atlanta, GA. He has a Master Degree from Rutgers University and is on the Advisory Board of the KSU Entrepreneurial Center. Lee has sold 2 of his previously businesses over the years through mergers and acquisition. Before launching his Entrepreneurial Career, Lee was a Licensed Physical Therapist in New Jersey for over 3 years
Chris Hanks/ KSU EC
(Co – Host)
Christopher C. Hanks is the founder and executive director of the KSUEntrepreneurship Center. Prior to this, Hanks was the founder and director of the entrepreneurship program at the University of Georgia. He has owned multiple businesses, including music, e-commerce, publishing, and export ventures. He is also the co-author of a best-selling book on low risk entrepreneurship.
Hanks leads the International Entrepreneurship Institute and is certified in business valuation, providing expert witness testimony. Before teaching at UGA, Hanks taught entrepreneurship at Georgia State University and assisted in leading the Russell Center for Entrepreneurship. He earned a BBA from University of Georgia and an MBA from San Jose State University. Before launching his first business, Hanks held corporate risk management positions in the pharmaceutical and beverage industries.
Ted Jenkin/Oxygen Financial
(Co – Host)
Ted Jenkin has spent the past 22 years giving personal financial advice to thousands of people across the United States. After graduating from Boston College in 1991, Ted spent more than 16 years working for American Express Financial Advisors/Ameriprise Financial. He was one of the youngest people in the history of the company to reach both Field Vice President and Group Vice President level. He managed more than 800 financial advisors throughout 8 states in his last position with the company. He won the premier performer award, leader of the year award, and had the number one office in the country for more than two years in a row. In 2008, Ted founded oXYGen Financial to help revolutionize the financial services industry by creating a new company that focused on serving the X and Y Generation. oXYGen Financial now has more than 1,700 clients throughout 25 states across the country. Ted has been featured in over 25 magazines and newspapers including the Wall Street Journal, Business Week, and The Huffington Post. He has six advanced designations from the College for Financial Planning (CFP®, CRPC®, CRPS®, AWMA®, AAMS®, CMFC®) and is an on air radio personality featured on the popular drive time Atlanta radio show The Rock 100.5 Morning Show on Rock 100.5 FM. Ted lives in Milton, GA with his wife Genna and three kids Olivia, Lyla, and Louden.