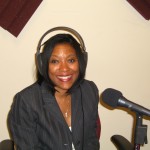 Sheila Reed, President & Owner What's Your Dream, Inc. d/b/a Franchise Mart & Biz1 Brokers
Sheila D. Reed is President and Owner of What's Your Dream, Inc. d/b/a FranchiseMart and Biz1 Brokers serving the Atlanta market.  FranchiseMart and Biz1 Brokers is a franchise matchmaker and business brokerage firm that provides guidance and financial assistance to individuals seeking to become Entrepreneurs.  She guides people from executives to investors, retirees and blue collar workers through the due diligence of owning their own business.  Sheila Reed brings more than 25 years of Business Banking experience to her role as a FranchiseMart and Biz1 Brokers owner in Atlanta.  Sheila has a proven track record of successful transactions and experience in both general industries and franchises.  At one of the largest banking institution here in Atlanta she was responsible for franchise business development in the SE region, involving business acquisitions and mergers.
Joe Gottlieb, Partner Cohen Goldstein Port & Gottlieb, LLP
A native of New York City, Joe obtained his BA with honors from the State University of NYat Binghamton and his law degree from St. Louis University Law School in 1980.  He represents both franchisors and franchisees, including a number of nationaland regional franchisors. He has 28 years of experience in general corporate transactions and bankruptcy issues.  He is a member of the American Bar Association Franchse Forum and the State Bar of Georgia Franchise & Distribution Section.
David D. Humphreys, President & COO EQUITAX, Inc.
Mr. Humphreys has (22) twenty two years of experience in most facets of the commercial and residential real estate business. In the late 1980's and early 1990's, Mr. Humphreys was engaged by and worked closely with the Federal Deposit Insurance Corporation (FDIC) and with the Resolution Trust Corporation (RTC). Under the Financial Institution Recovery and Reform Enforcement Act (FIRREA), Humphreys was hired by FDIC – Bossier City, LA, FDIC – Atlanta, GA, and FDIC – Miami, FL to institute and operate a national property tax program. The program ensured that the Federal Government, through FDIC, was not being subject to excessive property taxes, assessment values, interest, or penalties levied by local jurisdictions. Likewise, working with Standard Asset Management & Disposition Agreement (SAMDA) contractors, and the RTC, Mr. Humphreys was engaged for similar nationwide property tax management, consulting, and advisory services.
From 1992 to December 1996, Mr. Humphreys worked as a manager in the Atlanta office of a National property tax consulting firm. The firm was the largest privately owned property tax consulting firm in America, having (14) fourteen offices in major Metropolitan cities throughout the country. Mr. Humphreys was responsible for business development throughout the Southeast, including Alabama, Georgia, Tennessee, North and South Carolina, Florida, and Kentucky.