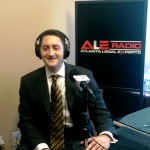 Taylor Harper/Taylor, Feil, Harper, Lumsden & Hess, P.C.
Taylor Harper with Taylor, Feil, Harper, Lumsden & Hess, P.C.  Mr. Harper's practice involves all aspects of commercial litigation, including contract disputes, restrictive covenants, trade secrets, business torts, insurance coverage, landlord/tenant issues, premises liability claims, secured transactions and real estate litigation.  His firm has a heavy focus on the hospitality and beverage alcohol industries. Specifically, Mr. Harper assists breweries, wineries, distilleries, importers, brokers, wholesalers, hotels, restaurants, package stores, and others in beverage alcohol administrative and regulatory matters at the federal, state, and local levels.
Mr. Harper graduated from Georgia State University College of Law where he was a member of the Moot Court Board as well as the Student Trial Lawyers Association.  During law school, Mr. Harper received several accolades including the Honors Award for Excellence in Litigation, the Nai Award for Achievement in Advanced Evidence, the C.A.L.I. Award for Excellence in Advanced Evidence, the Weltner Inn of Court Star Pupil Award and Scholarship, and the Patrick Wiseman Award for Most Dedicated Moot Court Member.  Additionally, during his second year of law school, Mr. Harper was chosen as one of seventy-five students nationwide to participate in the United States Army JAG Corps Internship Program.  Mr. Harper earned his undergraduate degree in Political Science and International Affairs from Georgia State University where he was graduated with honors.
When not lawyering, he serves as president and chairman of Maji Mazuri USA, Inc., a non-profit organization which raises funds to support projects based in Nairobi, Kenya. He is also a member of the Rotary Club of Buckhead, and he serves on the City of Dunwoody Board of Ethics. Mostly, though, he enjoys spending time with his wife and son and their two labs.
Website     Twitter     LinkedIn     Facebook     AVVO
Nancy Palmer/GA Craft Brewers Guild
Nancy is the Vice President of the Georgia Craft Brewers Guild  and the founder and president of Cork & Key beverage consulting company. Founded in 2010, the Guild is organized to promote, protect and further, in every lawful manner, the common interests of the members and the licensed brewing industry in Georgia.  Nancy Palmer is a perennial student of the beverage industry, having spent a decade exploring all facets of the business.  Though she's concentrated on wine for most of her career, she's found tremendous pleasure in learning about both beer and spirits.  Her favorite aspect of the business is certainly education – she enjoys making the complicated and often intimidating world of high-end beverage accessible and interesting for anyone with any background.
Nancy's career began while working for Five Points Bottle Shop in Athens, Georgia. After graduating from the University of Georgia she worked at several establishments not only waitressing and bartending, but also conducting many wine classes at area restaurants.  She then went on to become the wine buyer for Athens' largest volume package store, Five Points Bottle Shop West. After a very successful stint there, she moved on to try her hand at the distribution side of the beverage business. She worked for Avant Partir representing the best international wine portfolio in the state and became familiar with the best restaurants and shops throughout Georgia and South Carolina.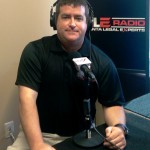 Tommy Williams/Independent Distilling Company, LLC
Tommy Williams is the Chief Operating Officer of Independent Distilling Company, LLC located in Decatur, GA. IDC is the first legal distillery in the Metro Atlanta Area since Prohibition. Along with his business partner Michael Anderson they are focusing on whiskey and rum at the moment and have begun shipping to their distributor for introduction into the market. The first product they are selling is Hellbender a copper pot distilled corn whiskey, the Rum will be available later this summer.
Eleanor R Benson/Moondog Growlers
A lawyer by training, Eleanor became interested in craft beer back in law school when craft beer meant only Anchor Steam, Sierra Nevada & Sam Adams. Twenty years later – she had the opportunity to enter the craft beer business as the co-owner of Moondog Growlers. With three locations and over 100 taps – she is keenly aware of the changes in the craft beer industry as well as the challenges facing brewers and retailers of craft brews.  Her love of special beer began way back in the late 80's while attending GSU law school. Her study group was made up of her beer tasting buddies (fortunately), and together—between bar review sessions—they blind-tasted an array of types and styles of beer (little did she know back then that she was preparing for a career that's a far cry from practicing law). Eleanor has enjoyed successful careers in law, marketing, and interior design, so she jumped at the chance to combine her background and creativity with one of her favorite hobbies – craft beer.