On a special Thursday edition of DeKalb Business Today, host Matt Holmes takes a look at the issues facing Metro Atlanta's aging population. Marty Bell will discuss how the National Aging in Place Council is offering a wide variety of resources to assist seniors nationwide. Doug Lueder joins the show to offer a local perspective on how his company, Prosper Home Care, is helping folks of all ages and ethnic backgrounds to live comfortably in their own homes. Bob Carr rounds out the panel, discussing how CommonCourtesy provides transportation options for seniors who have trouble getting around town.
Marty Bell/Executive Director of the National Aging in Place Council
Marty Bell serves as Executive Director of the National Aging in Place Council. This is Bell's professional Act III after careers in books and journalism and the Broadway theater. He is the author of two novels, four non-fiction books, and his journalism has appeared in such publications as Playboy and New York Magazine. He wrote and produced the award-winning documentary film, The Boys of Summer, and produced fifteen Broadway shows that won twenty-seven Tony Awards including Ragtime, Fosse, and Dirty Rotten Scoundrels.
The National Aging in Place Council will hold its annual meeting December 2 and 3 at Georgia Tech.
Doug Lueder/Prosper Home Care
A home care veteran for nearly ten years, Doug Lueder is the owner of one of the largest independent home care agencies in the Atlanta area. A passionate supporter of the rights of individuals to live at home and age in place, he is the Atlanta Chapter Advocacy Chair of National Aging In Place Council (NAIPC).
Mr. Lueder started his career in hospitality before transferring his skills to medical sales and marketing with companies including Whittle Communications and the Medical News Network, as well as MedCast and WebMD. In 1987, Mr. Lueder's younger brother suffered a spinal cord injury that left him a quadriplegic. His need for highly-qualified, reliable, and consistent home care provided him with an acute awareness of the challenges faced by elderly and disabled people on a daily basis. He became an Atlanta licensed home care provider in 2006, and today Prosper Home Care serves more than 250 clients, within five different ethnic communities, throughout the Atlanta area.
Bob Carr/Co-Founder of CommonCourtesy, Inc.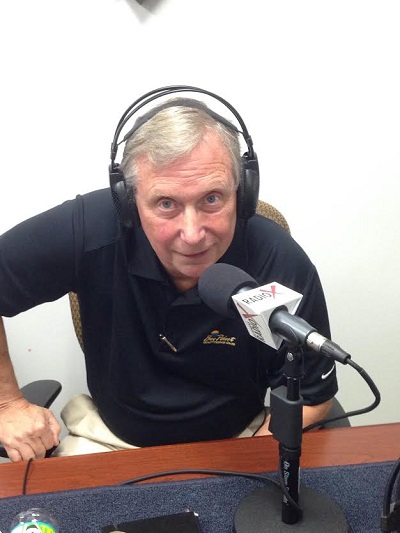 Bob spent his very early years in Nashville, Tenn. as well as Jackson, Mississippi. He has, however, lived in Atlanta since 1959 and calls himself a nearly native Atlantan. He attended the University of Georgia, was a member and officer of Phi Delta Theta Fraternity, and graduated with a BS Degree in Psychology. After college, Bob served as a Second Lieutenant in the U.S. Army. He now has 2 sons, Scott & Travis, 2 step children, William and Anne-Carson , and 7 grandchildren. And most importantly met and married the love of his life Anne Brady Carr in 1996. Bob's 96 year old mother lives in Nashville, TN!
Bob's business career began in the insurance field and he started his own property & casualty agency at age 25. After 10 successful years, a leading insurance carrier purchased Bob's first enterprise. Soon after in 1982, Bob founded Executive Adventure with the mission of encouraging better communication and teamwork in business and corporate settings. Over time, Executive Adventure, with its professional facilitation and business consultants, worked with over 1,000 companies and organizations serving over 100,000 participants internationally and throughout the U.S.  The client list includes many Fortune 100 organizations as well as government, education, religious, civic and other not-for-profit organizations. Executive Adventure was acquired in 2009.
In 2007, Bob founded, along with his wife Anne, a non-profit organization, CommonCourtesy, Inc. The Common Courtesy project has a mission to provide safe and dependable "alternative automobile personal transportation" to support anyone who cannot or should not operate a vehicle. The project has now become extensively available by partnering with local ride-sharing companies such as Uber and also provides ADA transportation through local commercial operators. The goal of Common Courtesy is to be Viable, Desirable and Sustainable. Common Courtesy's motto is "in partnership with YOU for transportation".
Bob is actively involved in the church and community and has membership including leadership positions in many local civic and business associations including the Atlanta Chamber of Commerce, American Society of Training and Development, Cobb Chamber of Commerce, Leadership Cobb, and Meeting Professionals International.  He is also a certified instructor in the Myers-Briggs Type Indicator and the Herrmann Brain Dominance Instrument from his career with Executive Adventure.
The unique combination of entrepreneurship, forty plus years of business experience, consulting expertise and community leadership gives Bob the powerful tools to share his insightful experience with YOU.
Bob can be contacted at:
CommonCourtesy, Inc.®
678-809-2421 or info@ccrides.org