Coming to the Senior Services industry in a bit of a circuitous fashion, Adam Mandel earned an MBA from University of Texas.  After spending time in the restaurant business and franchising, Adam had a personal experience that changed the course of his career.  His mother had both hip and knee replacements, and came home in a wheel chair.  Adam observed that during her recovery, his mother was really confined to a single room in her home due to narrow doorways and stairs.  As Adam looked for solutions, the entrepreneur in him suggested that there was a real need for experts in the field of Universal Design – a concept that purports improved accessibility and safety in the home, without sacrificing aesthetics.  Today, Adam is one of the owners of Independent Living Design, a firm committed to the design and implementation of safe, accessible and beautiful enhancements to the homes of seniors and disabled adults that improve their ability to stay safely in their homes.  Check out his website at www.independentlivingdesign.com, or call him directly at 214-505-6051.
Originally from St. Thomas, US Virgin Islands, Elvis Rogers is the Dining Service Coordinator for Freedom Pointe Roswell, and Brookdale Senior Living Community.  Elvis is responsible for preparing a share of the 118,000 meals per day served to seniors living in Brookdale communities around the country.  Elvis is also honored to be a contestant vying for the Title of Ultimate Chef America, an event to educate the public on Heart Healthy Dining for the senior population.  Though it is a six city event, the Atlanta event will be held at Chambrel Roswell on Thursday, September 23 from 4pm to 7pm.  Come out and enjoy  food samples and visit with various senior services vendors that will have booths set up at the event.  There will also be a silent auction at this event to benefit the Leeza Gibbons Memory Foundation.  To reserve your spot for this event, please call (770) 594-4616 by September 17.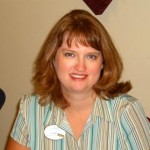 Jill Butler has known since age 15 that she wanted to work with seniors, when she began working in a continuing care retirement center in her native Charlotte, North Carolina.  She went on to  pursue a recreation degree in geriatrics in college.  When her husband was transferred to Atlanta, Jill found Chambrel.  Today, Jill is Director of Sales and Marketing for Chambrel of Roswell.  Chambrel is an independent living center situated on an idyllic 35 acre campus that was formerly an apple orchard.  Jill tells us that one of the features of Chambrel is their Optimum Life Program that inspires wellness.  Call Jill at 770-594-4600 to arrange a tour, or visit their website at www.brookdaleliving.com.