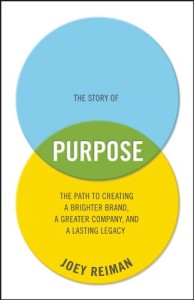 Joey Reiman, BrightHouse Founder and CEO and author of THE STORY OF PURPOSE joins host Dana Barrett for a lively discussion about purpose at work.
They discuss some of the ideas in Joey's book such as "the fruits are in the roots" which essentially means the best way to discover a company's true purpose is to go back to its roots and understand what made it great in the first place.
Examples of companies who have tapped into their purpose and are seeing the rewards like  Delta, Lego and P&G are discussed but Joey notes that any size company and even individuals can benefit from applying the principals in the book and thinking about work in a different way.