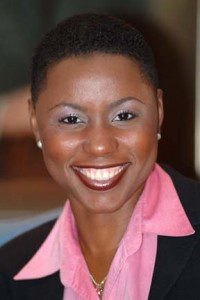 MaShelle Epps (Atlanta's Best and Brightest Companies to Work For & The Epps Agency) comes on the show to talk about her HR consulting firm which specializes in HR program design to optimize investment in the most valuable resource – people.
Atlanta's Best and Brightest Companies to Work For is an awards competition providing the business community with the opportunity to gain recognition showcase their best practices and demonstrate why they are an ideal place for employees to work. This is the premier awards symposium that celebrates those companies that are making the lives of their employees better as well as the community as a whole.  The program provides yearlong education, benchmarking, assessment tools and interaction amongst the best employers.
MaShelle Epps is on the Advisory Board and the Business Development Representative to build a strong presence for the program in the Atlanta market.  The Epps Agency partners with small to mid sized companies who unlike their larger counterparts, often lack the time, resources and expertise to design and implement strategic HR policies.
The Epps Agency's focus is on delivering an HR optimization strategy that addresses your unique human capital needs in direct alignment with your strategic business goals.  We'll help you develop an infrastructure for best practices that delivers action based solutions that reduce the risk of employee litigation, fosters employee development and enrichment, and maximizes the ROI on your human capital investment.  We are committed to developing solid relationships built on trust and designing solutions that deliver measurable and sustainable results.
MaShelle explains how maintaining competitive advantage in today's marketplace through people is crucial to business success.
For more on Atlanta's Best and Brightest, visit Atlanta's Best and Brightest
Form more on The Epps Agency, visit www.theeppsagency.com
Twitter:  @MaShelleEpps