David Tendrich and Louisa (Lou) Levit are the founders of the Atlanta-based advertising and marketing firm, Unexpected Ways LLC. At only 21, in the past year they've helped over 100 business owners worldwide get more clients, charge higher prices, and do more of the things they're passionate about on a day-to-day basis.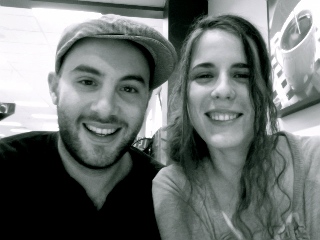 In fact, Lou and David are committed to only doing things in business which they're passionate about, and which fulfill them on a deep level. And they've dedicated their careers to helping as many business owners as possible do the same. Both in business, and in life.
They live in Marietta with their vegetarian dog, Lapa, and their crazy parakeet, Lucy.
The High Velocity Radio Show is Brought To You By:
PSI Digital Media Experts and High Velocity Blog
Tune In Live Mondays 10am Eastern
CLICK HERE to receive email notifications of the latest High Velocity Radio Show podcasts!