Atlanta Legal Experts Radio presents:
Nothing You've Ever Seen:  The Hybrid Future of Lawyer Marketing
Our guests today included Randy Kessler, Alvaro Arauz, Soo Hong, and Bruce Hagen discussing our upcoming event.  Randy and Alvaro will be presenting at this 1-hour marketing seminar given from two national perspectives in a never-before-seen format:  a lawyer and a law firm consultant having a dialogue on what works and doesn't work for marketing in the evolving legal landscape.  The unique insights leave attorneys with another hour to network with the lessons that they can implement in their own practice.
Enjoy the incredible view of Atlanta from the 49th floor at the Commerce Club for a networking happy hour sponsored by The State Bar of Georgia's YLD Affiliates Solo-Small Firm Committee and Peachtree Offices.  Complimentary drinks and hors-d'oeuvres will be provided during the course of the evening.  More details and registration page CLICK HERE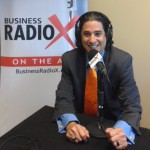 Alvaro A. Arauz w/ 3a Law Practice Management
"We challenge ourselves with complex assignments of all kinds – it requires us to constantly evolve, which in turn allows us to give better advice.   If you're a brave attorney putting up your own shingle, a small firm adding more associates and staff, or a mid-size firm that needs infrastructure re-engineering, we can help.  We promote progress through productivity.  It's about results, not effort."
In 1997, Alvaro began helping lawyers by teaching them how to achieve the holy grail of greater profits for less work.   Now, Alvaro's clients ask for his counsel in every facet of their business growth.
He believes lawyers should do two things: represent clients and foster new clients.   Anything that takes them away from that needs to be delegated.  He also believes law firms should inherit the two do-wells:  Do Well By The Client & Do Well By The Employee.   To do so, his clients receive a comprehensive and streamlined set of solutions organized and funneled through a central database.   This lets attorneys  spend less time on administration details or capturing time and more emphasis on clients or at home.
These days he shares his knowledge by speaking at frequent CLE seminars, the Georgia Trial Lawyers Association Annual Conference on Law Practice Management or at solo practitioner boot camps.   Fluent in Spanish, he can assist Latin American attorneys here and other countries.  Aside from helping many of Alabama, Tennessee and Georgia's Super Lawyers and Rising Stars, he is proud to claim top tier lawyers recognized globally by Chambers, 7 of the Top 100 Georgia Super Lawyers and 3 of US News Best Law Firms in America as clients.    They are also frequent experts on CNN and other national news sources.
When not saving lawyers from inefficiencies, Alvaro would rather spend time with his loved ones, helping his home community or expanding his photography portfolio by traveling around the world. His literature studies in Cambridge, England and creative writing degree allowed him to teach graduate students and help start a screenwriting program at USF in Tampa.  He also contributes his time serving on four operating boards of non-profit organizations here in Atlanta and in his hometown of San Francisco.
"I teach my kids they have to give forward to receive.   If I don't lead by example, my kids – much less clients – will pay me no mind."
Soo Hong w/ Blevins & Hong, PC
Soo has helped hundreds of clients with their financial hardship by zealously representing them and advising them with the best options to rebuild their credit. She has represented clients from simple Chapter 7 cases to complex business Chapter 7 and Chapter 13 cases. Soo has helped many small business clients save their business while getting rid of their debt and rebuilding their credit. Soo has also aggressively and successfully represented many clients in Adversary Proceeding cases. Soo prides herself in being able to provide strong personal relationships to her clients. She understands the importance of the tough issues and decisions that her clients are facing and is available for her clients through each step. She finds that the most important aspect of her role as an attorney is to always be available to answer any questions or concerns of her clients. Soo has also represented clients in traffic and DUI Court. She has completed training with NHTSA's DUI Detection and Field Sobriety Testing as well as training in Intoxilyzer 5000EN. Soo also serves as a bankruptcy instructor at Chattahoochee Technical College. Soo was born in Seoul, South Korea and immigrated to the United States at the age of 10. She is fluent in Korean and is grateful that she is also able to help the Korean community in Georgia. 
Education:
• J.D. at Mercer University Walter F. George School of Law, 2008
• B.S. at Georgia Institute of Technology, 2003 
Training
• Field Sobriety Testing and DUI Detection
• Intoxilyzer 5000EN, understanding the instrument and interpreting the results presented by Forensic Alcohol Consulting and Training, LLC
Professional Memberships:
• State Bar of Georgia
• Atlanta Bar Association
• Cobb Bar Association
• Cobb County Bar Association's Younger Lawyers Division – Treasurer
• Metro Atlanta Consumer Bankruptcy Association Group (MACBAG)
• National Association of Consumer Bankruptcy Attorneys (NACBA)
• National Association of Criminal Defense Lawyers (NACDL)
• National College for DUI Defense
• Georgia Trial Lawyers Association (GTLA)
• Georgia Association of Women Lawyers (GAWL)
Bar Memberships:
• Georgia Supreme Court• Georgia Court of Appeals
• U.S. District Court, Northern District of Georgia
• All Superior, State Magistrate, Probate, Juvenile, and Municipal Courts of Georgia.
Website      LinkedIn      Twitter       Facebook      AVVO
Bruce A. Hagen w/ Hagen Law, P.C.
Bruce A. Hagen has represented clients since 1986 in a variety of personal injury matters. He has handled more than 6,000 personal injury cases for more than 10,000 clients. Some of the issues he handles include wrongful death, auto accidents, bicycle wrecks, bus accidents, cases involving brain injury or drunk driving, slip and falls, products liability, and related litigation and appeals.
Mr. Hagen has appeared on television and radio to discuss personal injury law, and has been the featured speaker at dozens of legal seminars, including the recent seminar "Trying the Soft Tissue Injury Case in Georgia." He is a frequent guest on 680 The Fan and a regular contributor on both Atlanta Eats TV and Atlanta Eats Radio.
Bruce has a particular expertise and passion for personal injury cases on behalf of injured bicyclist. As a cyclist himself, Bruce is both committed to advocacy for bike safety and education while equally committed to obtaining justice for cyclists that are injured due to drivers' negligence. Bruce recently become part of Bikelaw.Com, a national network of lawyers who both advocate for cyclists rights and represent injured bicyclists. Bruce and his mentor, Ken Rosskopf are frequent sponsors of various events within the cycling community.
In addition, Mr. Hagen belongs to the Atlanta and DeKalb County Bar Associations, the State Bar of Georgia and the American Association for Justice. He also is a member of Georgia Personal Injury.com and a Champion member of the Georgia Trial Lawyers Association. Mr. Hagen has served as President of the Sandy Springs Youth Football and Cheerleading Association, and as President of the North Springs High School Athletic Association. For 9 years, Bruce was "The Voice of North Springs Football" until he recently retired from his announcing duties.
A graduate of the University of Florida, Mr. Hagen earned his Juris Doctor from George Washington University. He is admitted to practice in the courts of Georgia, the U.S. District Court, Northern District of Georgia, and the U.S. Court of Appeals, Eleventh Circuit.
Areas of Practice:
Wrongful Death
Auto Accidents
Bicycle Crashes
Bus Accidents
Brain Injury
Drunk Driving Accidents
Slip and Falls
Products Liability
Litigation & Appeals
Bar Admissions:
Georgia
U.S. District Court Northern District of Georgia
U.S. Court of Appeals 11th Circuit
Education:
George Washington University National Law Center, Washington, District of Columbia
University of Florida
Classes/Seminars Taught:
Plaintiff's Personal Injury: Practice Tips and Application, National Business Institute
Speaker, "Trying the Soft Tissue Injury Case in Georgia"
Guest, "Layman's Lawyer"
Professional Associations and Memberships:
Atlanta Bar Association
DeKalb County Bar Association
State Bar of Georgia
American Association for Justice
Georgia Trial Lawyers Association
Georgia Personal Injury.com
Sandy Springs Youth Football and Cheerleading Association
Randall Kessler, Kessler & Solomiany, LLC.
Founding partner of the 13 lawyer, Atlanta family law firm – KS Family Law.
Practiced family law for over 25 years.
Frequently represents high profile individuals, particularly Athletes and Entertainers.
Former Chair of the Family Law Sections of the American Bar Association, GA Bar and Atlanta Bar.
Authored Family Law books including:
Divorce: Protect Yourself, Your Kids and Your Future (www.divorceprotect.com).
Georgia Library of Family Law Forms.
Has taught the Domestic Relations course at John Marshall Law School in Atlanta since 2005.
Editor of NEXT Magazine, a magazine to help people survive divorce (see it online at www.nextdivorce.com).
Editor Emeritus of the Family Law Review, the official magazine of the Family Law Section of the State Bar of GA.
Media: Often quoted in the NY Times, Wall Street Journal, USA Today, People Magazine, Newsweek, Sports Illustrated.
Guest commentator for CNN, HLN, NBC Today Show, ESPN, FoxBusiness.com and others.
LinkedIn "Influencer" with over 135,000 followers.
Website     LinkedIn     Facebook     Twitter     AVVO