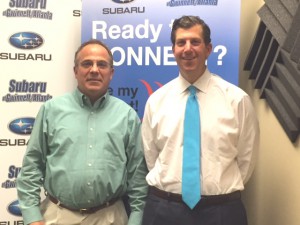 Host Joe Moss takes you inside the world of community banking with special guest Chris Marianac of FIG Partners.
Chris Marinac/FIG Partners
FIG Partners is an employee-owned broker/dealer specializing in financial institutions. Their expertise includes independent research on nearly 120 public bank stocks and the industry at large, completion of over 100 transactions to raise new capital and provide strategic advice, and OTC market-making for 800+ banks nationwide. FIG Partners has strong capabilities in their four key disciplines: Equity Research, Investment Banking, Equity Sales & Trading, and Fixed Income
—————————————————————————————————————
"On the Money" focuses on topics and issues allowing small businesses to better navigate the financial services minefield, with analysis and opinions from today's industry experts on banking and loans. "On the Money" also introduces you to some of the top small business leaders in the Atlanta market.
Hosted by Joe Moss, the president of Embassy National Bank, "On the Money" airs live every Wednesday at 3:00 PM EST from the Business RadioX studio in Gwinnett.