Chris Tonn / Pelican Drone
Owner and Business Partner
Pelican Drones provides premium aerial photography and videography services at an affordable price. We also specialize in the production of that video into vibrant media, sure to catch the attention of your audience. We are based in Pensacola, FL and serve the greater gulf coast area. Fully insured and focused on safe flight, Pelican Drones was the first drone company in the Florida Panhandle to become commercially licensed by the FAA. From drones to so much more, Pelican Drones is your one stop shop for capturing the best imagery of your property or event from air, land, and sea.
Drone Aerial Services
Pelican Drones offers only the latest and greatest drones for your aerial photo and video needs. We are fully approved for commercial use by the FAA, and we carry a $1,000,000 liability insurance policy, and pride ourself with a safe flying record. 
All of the cameras shoot in high definition 1080P and the new 4K format. They are kept amazingly steady with the use of a steady shot gimbal. Ensuring your photos and video turn out perfect every time.
We use the latest in long range transponders to keep constant control over all of our drones at all times. We always keep our drones in line of sight of the operator, but we also have a first person view of the video in real time that will ensure we are capturing what you want.
Our drones have longer flight times, enabling us to gain more time to capture that perfect aerial shot while being safe. We service Pensacola, Pensacola Beach, Destin, Panama City Beach, Naples, Gulf Shores, Mobile, Atlanta, Tampa, Orlando, Jacksonville, and New Orleans. However we are available to travel wherever our services are needed.
CONTACT:
---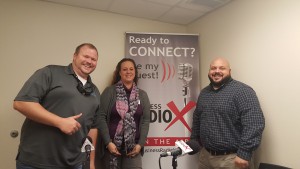 Diana Davis / Roly Poly
Marketing Director
About Roly Poly
What's the Story
In 1996 the first Roly Poly Sandwich Shop opened for business in the Buckhead section of Atlanta, Georgia. Company founders Linda Wolf and Julie Reid had been rolling sandwiches in their shops in New Canaan, Connecticut ('86) and in Key West, Florida ('96) before settling on Atlanta to officially begin building their franchise system. Today, there are over 125 Roly Poly Sandwich Shops throughout 24 states.
What's the reason for this incredible growth? In a word, TASTE! It's as simple as that. The varieties of flavors that go into Roly Poly sandwiches are delicious, unique and original. Where else can you find fresh basil chicken salad rolled with crunchy cashews, green leaf lettuce, Roma plum tomatoes, fresh sliced avocado, alfalfa sprouts and spicy Thai hot sauce all rolled in a fresh tortilla? The #30, Basil Cashew Chicken is just one of 50 sandwich selections to choose from. Sandwich recipes developed by Linda and Julie over the past 30 years include fresh herbs and top quality ingredients in combinations that you just have to taste to believe! Mango Chutney, Red Pepper Hummus, Sundried Tomatoes, Artichoke Hearts, and Fresh Sliced Avocados are standard ingredients for all you foodies out there. Vegetarians, we've set you up! 12 selections, just for you. If its lean sliced meats and melted cheeses in toasty tortillas that you like. . we've got those too!
Whatever Your Taste… We've Got Your #
We really do have something for everyone! We've added Specialty Salads and Soups. Reduced fat cheeses, dressings and spreads add an even lighter dimension to our menu. Not just delicious, but healthy and hearty too. We're not just the original rolled sandwich, we're the original healthy sandwich too!
Our sandwiches and a tasty cup of soup make the perfect All American lunch or light dinner! Roasted Garlic Tomato, Old Fashioned Chicken Noodle, Harvest Mushroom and Broccoli and Cheddar are just a few of our soup varieties to choose from.
Pensacola
5046 Bayou Blvd
Pensacola, FL 32503
On Bayou Blvd, in Bayou Plaza, neighbors with Sprint and Smallcakes Cupcakery.
850-696-2810 (phone)
850-696-2820 (fax)
Store Hours
Mon-Fri 9am-5pm
Sat 11am-4pm
Sun 11am-3pm
Delivery:
Mon-Fri 10am-2pm Sat 11am-2pm
We deliver caterings anywhere! $20 minimum within 5 miles, delivery within 45 mins. If you are past 5 miles and want to order lunch,call CitySpree 8505121199 for delivery.
---
Elden Scott / Elden Scott Marketing Services
Owner
Mission Statement
Elden Scott Marketing Services is an online marketing partner that works with companies who are ready to grow!
ESMS partners with businesses to:
     – Generate leads
     – Grow revenues
     – Improve community awareness
     – Build our clients' business reputation as the market leader.
We implement strategies for rapid and sustainable growth for our clients.  Helping our clients' businesses achieve their organizational goals.
Our mission is to
   1. Get our clients more customers
   2. Get our clients' customers to buy their services more often
   3. Get our clients' customers to give them referrals.
Elden Scott Marketing Services is dedicated to growing our partners' businesses through proven online strategies and advertising methods.
Services
Marketing PackagesDynamic Digital Display Ads.Trial Package 50,000 Impressions $597/month $11.90 CPM100k Package 100,000 Impressions $997/month $10.00 CPM225k Package 225,000 Impresisons $1997/month $8.90 CPM400k Package 400,000 Impressions $2997/month $7.50 CPMCustom Package – Priced on target demographic and per million impressions.Social Media Packages
Basic Management $997 Initial Set up $497/ Month
Social Butterfly Plan $1997 Initial Set up $997/Month
Social Domination Plan $2997 Initial Set up $1997/Month