Host- Sandra McGuire / AHF
Since our inception, AHF has been totally focused on building a strategic, quality insurance and financial planning firm.
American Heritage Financial 
was founded and based around two ideas. First, create a company that would be a career opportunity for Financial Professionals by having quality insurance companies and products available for their clients. Secondly, we work for our clients not the insurance companies. We base our decisions for products off of the conversations we have with each individual client we represent. We believe there is not a "one size fits all" with insurance products. You have to look at each client's situation as a whole and base your financial strategy consistent with the client's way of thinking, not your own.
AHF focuses on specializing and creating a financial strategy to get you to your retirement or through it without the worry of unexpected bills, running out of retirement income, or becoming a burden to your heirs. Our Financial Professionals are thoroughly trained in all aspects associated with retirement preparation. We have several Certified Financial Planners available to help create a retirement strategy specific to you and your goals. We look forward to working with you soon.
History
Established in January of 2010, Team MPI provides a diverse spectrum of services uniquely structured for both novice and elite multisport athletes. For personal coaching, Team MPI offers it's MPI Coaching Plans, In-Person Performance Packagesand CUSTOMIZED Stand-Along Training Plans. Additional services include Swim Video Analysisand F.I.S.T. certified Bike Fitting. Finally, Team MPI has from its inception provided high quality and professional single and multi-day camps, clinics and event production allowing athletes to fully immerse themselves in skill, fitness and technique building in all three disciplines. Team MPI produces an adult racing series, Portofino Sunset Tri Series, and founded the highly successful Maritime DeLuna Du kid's duathlon, the Jubilee kid's triathlon, and the Sea Turtle Tri kid's triathlon. Team MPI is comprised of high performance coaches located throughout the United States who coach athletes around the world.
John Murray of Team MPI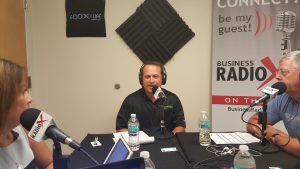 Chris Schulte, CEO of Everwell Specialty Pharmacy
EVERWELL IS PROUD TO HAVE EARNED THE PHARMACY COMPOUNDING ACCREDITATION BOARD'S SEAL.
The AMA Recognizes Compounding Pharmacies That Are PCAB Accredited
While all compounding pharmacies are required to meet the requirements set by their respective state boards of pharmacy. PCAB Accredited™ denotes a more stringent and comprehensive standard which serves as an assurance that our compounding pharmacy has been tested against the profession's most rigorous standards.
PCAB criteria was established by a Standards Committee of compounding pharmacists and nationally-recognized experts in the compounding pharmacy profession.
To earn our designation as a PCAB Accredited™ compounding pharmacy, we completed an extensive application and submission process, documenting our education, training, licensures, policies and procedures.
Our documentation was reviewed by PCAB and then we underwent an extensive on-site inspection. Only when this stringent evaluation was completed and we were judged to have met all criteria, did the PCAB officially grant us the PCAB Seal of Accreditation.
We are honored to receive the PCAB Seal of Accreditation. We feel it confirms our commitment to providing safe, personalized solutions that meet the medical needs of our patients – and the needs of the healthcare providers in our community.
To learn more about PCAB Accreditation or to review our pharmacy's Accreditation Report, visit www.pcab.org or contact our pharmacy at (850) 473-9190.
Marie Brady Mott, JD, MS, RD, CSSD, LDN
Trek Bicycle Store (Cycle Therapy of Florida, Inc. and Cycle Therapy of Mobile, Inc.
Trek Bicycle Store of  Mobile & Pensacola is a family-owned bicycle sales and service center located in Mobile, Alabama and Pensacola, Florida.
Trek Bicycle Store of Mobile & Pensacola aspires to provide excellent customer care and top-line bicycle TREK products, accessories, and repair service to anyone interested in enjoying riding a bicycle. With a location in Mobile, AL and Pensacola, Fl we are your source for Trek Bicycles on the gulf coast.
This Show Sponsored By-