Dave Reed / Dave Reed Insurance
Owner – Agent
Dave, the owner of Dave Reed Insurance, the Peace of Mind People, with two convenient offices in Pensacola at 2170 Creighton Road and 1091 N. Navy Blvd, provides family and business insurance coverage for customers in Escambia and Santa Rosa Counties.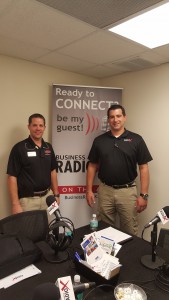 Merv Griffin / Fresh Coat Pensacola
Owner
Painters You Can Trust
Fresh Coat of Pensacola is a professional painting company that services communities in and around Pensacola, FL. Our team of experienced painters are bonded and insured for your peace-of-mind, and we'll get the job done on time and on budget. Whether you just need a touch-up, or your entire property painted, we're here to help make your vision a reality.
Service You Can Rely On
What makes Fresh Coat different is our commitment to customer service. We approach every project as it were for ourselves, and we understand that your time is important. That's why we offer flexible scheduling, and why we'll be on time, every time. We'll work hard to get you the look you want.
Kevin Mason / Acentria Insurance
President
Jessica Davis / Acentria Insurance                        
Director of Marketing
Anne Kraus  / Acentria Insurance
Pensacola Branch Manager
Acentria Insurance is one of the top leading independent insurance agencies in the state of Florida. With over 18 convenient locations across Florida and South Carolina, their team knows about the risks that face our communities and the proper coverage individuals and business owners need.
Acentria Insurance provides all of their clients with the utmost service and the latest in products and programs. They recognize that everyone is unique in their insurance needs, so they take the time to get to know you. Whether it be car insurance, home insurance, or business insurance, the Acentria team of professionals will meet with you to analyze your specific needs and customize a plan to fit your unique situation.  To learn more, visit www.Acentria.com