Foodie Life is a Culture Brand who's mission is  "To Seek the Flavor of Life through Food, Culture and the Human Experience."
Foodie Life people—lovers of flavor, food, adventure, culture, night life, travel and —are a true community of their own. Our first move was to tap into the strength of that community by telling Foodie Life stories and uniting them around a lifestyle. Next, we are building the ecommerce program, launching with a fresh Foodie Life website design and a strategic email marketing plan to fuel online shopping. Introducing visuals and messaging giving the brand an edge that matches the energy of Foodie Life.
Foodie Life Radio Hour is a platform for Fellow Foodies to share some of their passions and experiences in the Hospitality and Culinary arena. A collection of funny stories, cultures, flavor and human experiences!!!
Chef Joe Abston, owner of Hopjacks Pizza Kitchen & Taproom and The Tin Cow, oversees the culinary direction of Pot Roast & Pinot and Edible Invaders. A Pensacola Tate High School graduate homegrown chef learned the right way. Chef Abston started his culinary training at PJC before graduating from the culinary elite Johnson and Wales University, building the foundation for his epicurean adventure.  Humbly Joe applied his education working around the world diversifying his culinary portfolio in such great places as the Ritz-Carlton and Le Bec Fin. Starting in 2008 Joe focused his energies in the downtown Pensacola area – a then small foodie scene. One of the earlier downtown revitalization pioneers, Joe was pivotal on the growth of the downtown area, and continues to further the downtown scene advocating for Gallery Night and chairing the up & coming Palafox Wine Walk. Chef Abston isn't done yet with more exciting concepts early in the planning stages.
HOPJACKS      TINCOW        POTROAST & PINOT             TWITTER            FACEBOOK             EDIBLE INVADERS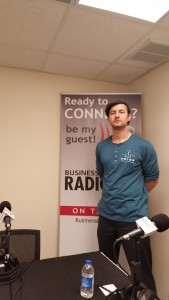 Patrick Bolster / Union Public House
Owner
The Union Public House is a crafty southern pub where it all comes together.  Excellent food and drinks combined with unparalleled customer service is our mission.  Fresh and creative ingredients will be paired with fresh and creative ideas.  Exceptional food, superb drinks, and stellar service will be the norm.
UPH will provide a friendly, clean, and welcoming environment for everyone to enjoy with family, friends, and even strangers.  Each customer and employee will be treated with dignity and respect.  We will work to improve our community and to give back in ways that will have a lasting impact.
We are confident that UPH will not be just another pub.  It will be the one that others strive to emulate.  With our attention to detail combined with our commitment to the community, UPH will be a Pensacola tradition for years to come.
309 S Reus St, Pensacola, Florida 32502

| | |
| --- | --- |
| Mon-Wed: | 10:30 am – 12:00 am |
| Thu-Sat: | 10:30 am – 1:00 am |

The Union Public House is a Crafty, Southern Pub serving downtown Pensacola a relaxed atmosphere and high-quality food & drink menu.

American (New), American (Traditional), British, Burgers, Cajun/Creole, Sandwiches, Seafood and Soul Food

Visa, American Express, MasterCard, Discover and Cash

Takes Reservations, Walk-Ins Welcome, Good For Groups, Catering, Waiter Service and Outdoor Seating
Pensacola's Custom Screen Printer
We've been custom screen printing and providing embroidery services in Pensacola, Florida since 1992.
Businesses, organizations, and individuals nationwide have trusted Big Rhino to provide their custom printing, custom embroidery, and design needs. No project is too large or too small, we get it done.
Our humble beginnings as a screen printer out of an old barbershop in Downtown Pensacola, eventually evolved into what is now known as Big Rhino Screen Printing and Embroidery. This transformation placed us in the position of leading the charge for better screen printing, not only in Pensacola, but throughout the United States.
Twenty (20+) plus years of knowledge and experience in the screen printing and embroidery industries goes into each and every project we finish. You can count on this knowledge and experience for your next project.