Serving Veterans and Military Families: Professional Spotlight on Hire Heroes USA
In honor of our fallen soldiers on Memorial Day we hosted our first show featuring veterans and the organizations and companies they work with to help care for veterans and to uplift our military community, their families and children.
Featuring this work has special meaning for us as we honor our family members who have made a positive impact in how they have served our country, and worked to protect our freedoms.
The advocacy work we engage in also gives us more perspective into the lives of veterans and military families who face many of the same challenges that other faces face, plus a whole lot more.
Stay tuned for future shows!
Brian Stann of Hire Heroes USA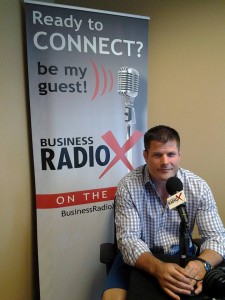 Brian Stann is a former Captain in the United States Marine Corps. He is a 2003 graduate of the Naval Academy, where he played middle linebacker for the Midshipmen. Stann also had a career in professional fighting from 2003-2013, highlighted by a win over Doug Marshall to become the WEC Light Heavyweight champion and his 2009 debut in the UFC. Mr. Stann announced his retirement from the UFC in July 2013 and is now a nationally-recognized fight analyst and speaker.
He now serves as the President and CEO of Hire Heroes USA, a veteran nonprofit that connects transitioning U.S. military service members, veterans and their spouses with job opportunities through workshops, personalized career coaching and employment preparation counseling.
Their services are provided at no cost to the transitioning service member, veteran or spouse.
Hire Heroes USA | LinkedIn | Facebook | Twitter
Brandon Charters,  Leader Rally Point – The Nations Largest Military Community
Brandon Charters is a US Air Force Veteran of 5 years and part of the early leadership team at RallyPoint. In the Air Force, Brandon was a Captain and mission manager for several space lift and missile defense programs.
Today, he builds the partnerships at RallyPoint for employers and universities that seek to hire and educate our service members and veterans.
Why join RallyPoint?  This team makes up the largest US Military Professional Network:
RallyPoint was founded in 2012 by two military veterans at Harvard Business School to help make military life better. Backed by two of the US military's recent Joint Chiefs of Staff, RallyPoint connects its members and gives them the best tools possible to succeed both while in the military, and beyond. With RallyPoint, you can build out your professional network, connect with other members of the military and veterans in a safe environment, and explore career opportunities both within the military (PCS opportunities) and in the private sector.  In 2012, RallyPoint won the world's largest startup competition (MassChallenge), and placed 2nd in the Harvard Business School Business Plan Competition. RallyPoint was first developed at the Harvard University Innovation Lab and now remains in the Boston area.
RallyPoint.com | Rally Point Twitter | Facebook | Brandon Charters on Twitter
Chris Dorsey, US Army Combat Veteran, Founder of Vets 4 Kids.
Chris Dorsey is a US Army combat veteran, founder of Vets 4 Kids and owner at Deep South Wood Workings.
You can learn more about the great work being done to support kids whose parents are away serving our country by visiting here: Vets4Kids.com
Please like and share their fan page on Facebook.
Follow on Twitter @Vets4Kids.
James O'Brien/Pro Advocate Radio
Talk Show Host
James O'Brien is the Producer and Co-Host of 92.5 FM's The Bear Country Sports Show, the only radio show featuring high school prep sports year round in the metropolitan Atlanta area.
James began with 92.5 FM The Bear by co-hosting Hometown Radio and producing shows which focused on areas of state-wide interest with Georgia authors, the Georgia film making industry and local non-profits.
Some of his most memorable interviews include the legendary Vince Dooley, former Georgia Bulldogs football coach and athletic director, Jim Fowler from Mutual of Omaha's Wild Kingdom and Hunter Strickland with the world championship San Francisco Giants.
James, a native Georgian, and long time girls' softball coach, is the proud father of three daughters and a grandson.
In addition to his role with 92.5 FM The Bear, James hosts (the newly launched) Pro Advocate Radio's weekly show with My Advocacy Center's Executive Director, Deb Beacham.
www.ProAdvocateRadio.org | Twitter (PAR) | Twitter (James)
Deb Beacham/My Advocate Center
Founder, Executive Director
My Advocate Center is building and offering solutions needed in each community, in each state in the U.S.A. and beyond. We are about improving family stability and seeing that the needs of children are met.
Our work includes serving military and veteran families and children, as they often fall onto hard times during and after service, but our veterans are also a part of the solution. Positions are being created to put as many veterans and veteran family members to work as possible.
Our Professional Spotlight #onPAR serves the mission of uplifting families and children who are caught in conflict, whether it is before the breakup of a relationship, during divorce or child custody disputes, or after a legal battle when recovery and peace are needed.
Bold moves are being made to help parents understand how to better transition through & out of conflict, meaning we help reduce stress for children, and preserve family time & resources for their benefit.
Professionals who are like-minded are encouraged to connect and become a part of our Resource Directory. Please visit the Counsel for Change group page here on LinkedIn to learn more about our discussions. Our advisory panel reviews professionals to ensure certain standards are met. If you are focused on upholding ethics rules, professional duty, and are committed to helping children receive the best that both parents have to offer, let us know.
Our investigations, initiatives & strategies are also well suited to supporting government agencies in making necessary improvements to programs & services. It is important that these changes are made to better serve parents & children; but it is also possible to yield a positive economic return for each community & state.
MAC's purpose in contributing to agencies & other organizations is to improve the divorce/child custody process in a way that leaves our communities stronger & better able to support the needs of children. We now have opportunities to lessen the impact of family violence, addiction & other dysfunction, while putting our financial resources to better use.
Connect | Inform | Empower
When it comes to guiding public policy to improve the process, and to helping parents navigate through high-conflict custody cases, no other collection of experts and resources is better positioned to give you clear and actionable insight.
MyAdvocateCenter.com | LinkedIn | Twitter | Facebook | Linkedin (Deb) @DebBeachamATL