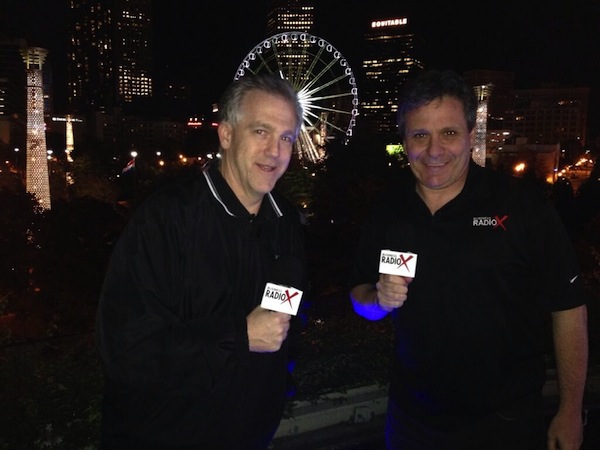 On November 11, 2013, Trade Show Radio was live at the Metro Chamber Rooftop for a VIP Cocktail Party kicking off the Health IT Leadership Summit.
"Technology's Role in Revolutionizing Healthcare" – the theme of the 2013 Health IT Leadership Summit – reflects the integral part healthcare IT is playing in truly transforming healthcare access, efficiencies, costs and quality outcomes.
The day-long event touched on a number of topics relating to this revolution, including Health Information Exchange, Mobile and Telehealth, Patient Centered Medical Homes, Health Insurance Exchanges, Payer Programs, Big Data, Accountable Care Organizations and Public Health.
The Summit offered excellent educational opportunities via keynote presentations from noted industry leaders, and engaging panel sessions featuring representatives from government, healthcare providers and business. Networking opportunities between sessions enabled attendees to foster relationships that continue beyond the Summit.
Check out these great interviews…
To Play Or Pause: Press The White Button
To Download: Right Click On DOWNLOAD FILE, And Choose "Save As"
________________________________
Lisa Crymes
________________________________
Bird Blitch
________________________________
Lee Farabaugh
________________________________
Chris Carter
________________________________
Jack Chapman
Medical Association of Georgia Foundation
________________________________
Samir Abdullahi
Alpharetta Office of Economic Development
________________________________
Latha Ganeshan
________________________________
Cynthia Porter
________________________________
Neal Evans
________________________________
Pat Williams
________________________________