Senior Salute Radio brings timely information to leading edge Boomers and Seniors about issues involving care-giving and aging.  Learn from both professionals and regular people going through the process with their families. Each week we will also Salute an incredible Senior.
Senior Salute Radio is presented by The Elder & Disability Law Firm of Victoria L. Collier.
Kay Coppage/Plymouth Harbor Adult Day Program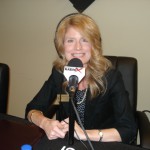 Plymouth Harbor Adult Day Program provides care and companionship for older adults who could benefit from socialization and supervision and offers respite for caregivers. The program seeks to further the goal of allowing older adults to remain in the home. Started in 1991, Plymouth Harbor is a ministry of Central Congregational United Church of Christ, staffed by dedicated social workers and a team of caring volunteers.
Plymouth Harbor offers a warm, loving and welcoming environment in which participants can form peer friendships while engaging in meaningful activities, enjoying entertainment by local musicians, and sharing a nutritious meal. Plymouth Harbor participants also benefit from occasional visits from the children at Turning Sun School and friendly pets. Plymouth Harbor is open to older adults who can benefit from a nurturing and safe environment outside the home, including those who may not wish or be able to stay alone for extended periods and who can benefit from social interaction and a structured environment. The program fee is $42.00 per day.
Gary Kitchen/Laona M. Kitchen Foundation
The Laona M.Kitchen Foundation is a 501 C 3 non-profit, all volunteer organization founded in 2012 to assist care givers by providing short-term respite care to relieve them of the demands of caring for one with Alzheimer's/dementia. One of the other missions is to provide education to the community on how best to cope with these irreversible and deadly diseases, also assisting families in applying for the VA Aid and Attendance Pension.
Senior Salute Moment/Loana Kitchen
The mother of Gary Kitchen, Laona Kitchen was a mother, grandmother and great grandmother who battled Alzheimer's disease. The Laona M. Kitchen Foundation was founded in her honor.