Senior Salute Radio brings timely information to leading edge Boomers and Seniors about issues involving care-giving and aging.  Learn from both professionals and regular people going through the process with their families. Each week we will also Salute an incredible Senior.
Senior Salute Radio is presented by The Elder & Disability Law Firm of Victoria L. Collier.
Today's Guests:
Monica Gilbert/GeorgiaCares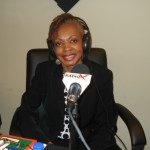 GeorgiaCares is a private-public partnership, administered by the Georgia Department of Human Services (DHS) Division of Aging Services (DAS). GeorgiaCares is a volunteer-based program that provides free, unbiased and factual information and assistance to Medicare beneficiaries and their caregivers. GeorgiaCares is the State Health Insurance Assistance Program (SHIP) and SMP (formerly Senior Medicare Patrol).
Local assistance is available for health insurance related issues including Medicare, Medicaid, financial assistance programs, health error, fraud and abuse and long term care insurance. The GeorgiaCares program is statewide. Services are provided through the twelve (12) Area Agencies on Aging (AAA). For information on your local AAA, call 1-866-552-4464 (option 4).
Victoria Archable/CarePatrol of Metro Atlanta
CarePatrol of Metro Atlanta is engaged in and committed to assisting families in finding safe and quality care for their loved ones. They provide options that include assisted living, independent living, and memory care, in home care or skilled nursing facilities. They match the client's needs to the best available providers. They tour the client to those communities and serve as their advocate throughout the process. They review the care and violation history of all the communities in which they recommend and their services are free to the clients they work with. The fees are paid by their network of providers.
Senior Salute Moment: Today's Senior Salute Moment recognizes Julius Rainwater, a U.S. Army veteran and author of the book Kiss Me Soldier Boy.