Ryan Burton/Ryan Burton Marketing
Ryan Burton Marketing is a Google Certified Partner & Bing Accredited Professional internet marketing company based in the metro Atlanta city of Dacula, GA. They mainly focus on online advertising but they also do more. For the past 20 years, Ryan Burton Marketing has developed and helped hundreds of companies grow through advertising. Through these experiences, they have learned what it takes to generate results. Ryan Burton Marketing can handle everything from branding, video production, audio production, logo design, websites, SEO services and much more.
J.T. Marburger/Renew Merchandise
Renew Merchandise provides a recycling platform by sourcing and selling branded merchandise made from the recycled waste stream for corporate promotional merchandise, uniforms and licensed branded products. They have been in the promotional merchandise business for over 25 years and formed Renew in 2012 to focus on the promotional, uniform and retail markets for merchandise made from recycled waste. They have numerous contracts with the largest brands in the world and colleges.
John Loud/Loud Security Systems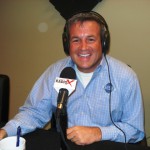 As ranked by the Atlanta Business Chronicle, LOUD Security Systems is the 6th largest security monitoring company in the Atlanta metro area. They provide fire and security monitoring for businesses and homes in 15 states and throughout the greater Atlanta area. Camera systems, access control systems, fire systems, security systems, and new construction low voltage wiring are among their services offered.