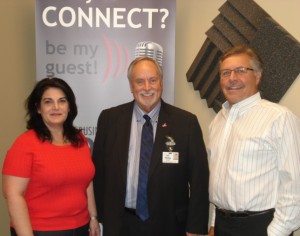 Judith Dennis/Roswell Urgent Care Center
Roswell Urgent Care Center is an urgent care clinic serving children, adults and seniors with common injuries and illnesses, or other medical requirements. They serve Roswell, Woodstock, East Cobb, Sandy Springs and the surrounding areas. They are committed to delivering quality patient care, convenient hours, prompt service and low costs to their patients. Their board certified physicians and physician assistants are fully prepared to handle your urgent and immediate care needs. They accept most major insurance plans and walk-ins are always welcome.
Philip Kouns/The Children's Village at Christian City
Christian City is a non-denominational, non-profit organization with a mission to minister to the spiritual, physical, social and psychological needs of families, with particular emphasis on children, the aged and infirm, by providing residential, health and social services according to the principles and teachings of the Christian faith.
For more than 49 years The Children's Village at Christian City has provided a quality Christ-centered, family-focused, community-based program of care for the many "children of need" coming to them.
The Children's Village affords a safe and loving haven to children from circumstances that are disturbing to desperate. The reasons they come to them are varied, but each child needs the loving care of adults they can trust, and safety from abuse. Sometimes they lack even the very basics like food and shelter.
Their ministry provides children a stable environment where they learn structure, responsibilities, and live in productive, affirming and safe homes. They seek to meet the child's needs through four distinct programs: The Children's Village at Christian City residential program, Project Safe Place, the Transitional Living Program, and the developing ministry to young adults with cognitive challenges and developmental disabilities.