Chris Stombaugh w/ Stombaugh, Smith & Company
BALTIMORE, Md. (February 23, 2015) – Two of the nation's leading trial lawyers today launched a new firm, built around cutting-edge research, which will give real people an edge in court. "It's about telling their stories more effectively and making sure they are truly heard by jurors," said co-founder, Christoher Stombaugh, "we can use innovative research to help them find justice at a difficult time in their life."
Named Stombaugh, Smith & Co., the new firm will be a joint venture of Smith, Gildea & Schmidt, LLC and blend the talents of Wisconsin trial thought leader Chris Stombaugh with one of Maryland's leading litigators, Michael Paul Smith. The alliance will also include Next Research, LLC, (NR), which will use cognitive, social, and behavioral research to create predictive models and personalized trial strategies, as well as Next Trial Innovation, LLC, (NTI) which will train and educate trial lawyers in how to use this advanced research. Stombaugh, Smith & Co. LLC (SS&C) will apply these methods into trial, negotiation and legal consulting services.
"We will teach lawyers how to bring all of the elements together while keeping the focus on the people they are trying to help," said Stombaugh, "through the research we will better understand what jurors "hear" at critical points so we can reach them on a more engaging, one-to-one level and tell them more."
Both Stombaugh and Smith have been highly successful in difficult cases in difficult times which has drawn the interest of other trial lawyers nationwide. Their successes have helped countless plaintiffs pursue justice when it's become increasingly difficult to take a single case to court.
Stombaugh has pioneered many of the cognitive neuroscience techniques the consortium will focus on. As a trial lawyer, Stombaugh has obtained several record jury verdicts, often seven and eight figure, in a variety of diverse cases. The Wisconsin native's professional passion is to allow deserving people to have their stories be heard by real juries in contemporary courtrooms across America.
A Drake University Law School honors graduate, and faculty member at the Gerry Spence Trial Lawyers College in Wyoming. Stombaugh was, until recently, a partner at the Keenan Law Firm in Atlanta, Georgia.
Stombaugh has earned "Super Lawyer" ratings from Thompson Reuters since 2010, and has a perfect 10/10 rating from the Seattle-based AVVO legal rating service. His practice has concentrated on the areas of personal injury, wrongful death, product liability and medical negligence.
Heather Brown w/ Brown Law LLC
With more than 14 years of experience, Heather D. Brown is the perfect choice for landlords, financial institutions, and other businesses needing legal assistance with creditors' rights and bankruptcy matters. Her practice is primarily concentrated on the representation of landlords (retail, industrial and office) and financial institutions in connection with distressed real estate and commercial loans. In addition, Heather represents all creditors in every facet of bankruptcy, workouts and other financial restructuring matters.
Meredith Ragains w/ Georgia Lawyers for the Arts
Ms. Ragains is the Executive Director of Georgia Lawyers for the Arts. GLA is a non-profit organization that provides legal assistance to artists to ensure that their life's work is legally protected. Ms. Ragains is the Bloom Sugarman Everett Fellow at GLA. Through her position at GLA, Ms. Ragains is responsible for every aspect of the organization's operations.
Ms. Ragains is a former member of the commercial litigation practice group of Bloom Sugarman Everett, a boutique litigation firm. She was formerly a member of the commercial litigation practice group of Robins, Kaplan, Miller & Ciresi, a national law firm, for 11 years.
Ms. Ragains has a deep well of experience in a variety of subject matter areas including, in part: Employment Law; Insurance Defense and Subrogation; Business Torts and Trade Secrets; Restrictive Covenants; Class Action Litigation; Health Care; Securities and Financial; Workout and Lender Liability; Partnership Disputes; Trademark Infringement; and Consumer Protection litigation.
Ms. Ragains represents Fortune 500 companies, small businesses, business owners, developers, contractors, builders, property owners, landlords, tenants, real estate brokers, technology companies, and manufacturers.
Ms. Ragains has significant experience in managing and overseeing associates and staff, as well as litigation management.
Ms. Ragains has provided pro bono assistance over the past 10 years to the Florida Coalition Against Domestic Violence in areas ranging from employment advice to insurance matters.
Website     Facebook     Twitter     LinkedIn
Harmon Caldwell w/ Caldwell & Watson
As an Atlanta native, I'm currently managing partner at Caldwell & Watson specializing in family law. In my career, I have tried over 150 civil jury cases through the State of Georgia to a verdict and handled over 70 reported decisions in the Georgia Supreme Court and Georgia Court of Appeals. I have spoken regularly at seminars and have served as an expert witness on the issue of attorney's fees in a number of cases.
I have recovered numerous verdicts in excess of $1 million, have represented more than 1,000 high net-worth individuals in divorce and have obtained favorable settlements in hundreds of cases.
My accomplishments in law include:
-In 1996, I recovered what was at the time the highest verdict ever in Hall County, Georgia.
-In 2012, I obtained a record settlement in a divorce case after a two-week jury trial in Dougherty County, Georgia.
-In 2012, I obtained a $5,000,000 settlement after a two-week trial in Fulton County, Georgia.
-I obtained the first ever award of punitive damages in a Probate Court case in the United States. The case involved the breach of a fiduciary duty by the executors of an estate.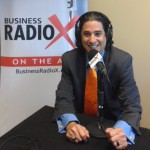 Alvaro A. Arauz w/ 3a Law Practice Management (Host)
"We challenge ourselves with complex assignments of all kinds – it requires us to constantly evolve, which in turn allows us to give better advice.   If you're a brave attorney putting up your own shingle, a small firm adding more associates and staff, or a mid-size firm that needs infrastructure re-engineering, we can help.  We promote progress through productivity.  It's about results, not effort."
In 1997, Alvaro began helping lawyers by teaching them how to achieve the holy grail of greater profits for less work.   Now, Alvaro's clients ask for his counsel in every facet of their business growth.
He believes lawyers should do two things: represent clients and foster new clients.   Anything that takes them away from that needs to be delegated.  He also believes law firms should inherit the two do-wells:  Do Well By The Client & Do Well By The Employee.   To do so, his clients receive a comprehensive and streamlined set of solutions organized and funneled through a central database.   This lets attorneys  spend less time on administration details or capturing time and more emphasis on clients or at home.
These days he shares his knowledge by speaking at frequent CLE seminars, the Georgia Trial Lawyers Association Annual Conference on Law Practice Management or at solo practitioner boot camps.   Fluent in Spanish, he can assist Latin American attorneys here and other countries.  Aside from helping many of Alabama, Tennessee and Georgia's Super Lawyers and Rising Stars, he is proud to claim top tier lawyers recognized globally by Chambers, 7 of the Top 100 Georgia Super Lawyers and 3 of US News Best Law Firms in America as clients.    They are also frequent experts on CNN and other national news sources.
When not saving lawyers from inefficiencies, Alvaro would rather spend time with his loved ones, helping his home community or expanding his photography portfolio by traveling around the world. His literature studies in Cambridge, England and creative writing degree allowed him to teach graduate students and help start a screenwriting program at USF in Tampa.  He also contributes his time serving on four operating boards of non-profit organizations here in Atlanta and in his hometown of San Francisco.
"I teach my kids they have to give forward to receive.   If I don't lead by example, my kids – much less clients – will pay me no mind."
Once you have great trial education and prep, it may be time to think about office space convenient to the courthouses. Peachtree Offices has great Downtown Atlanta office space that caters to attorneys.