Bobbi Meyers/Brown Meyers Brokers
Broker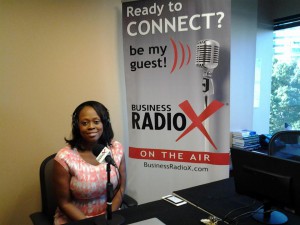 Bobbi Meyers founded Brown Meyers Brokers to create a team of agents in a high synergy environment. Bobbis main objective is to ensure the success and prosperity, of the agents and their clients. Her objective Together We All Win has yielded her much success, in building a broad spectrum of clients with listings, sales and real estate services, ranging from the First time home-buyer to the Luxury Customer.
Bobbi and her team is committed to providing their clients with the absolute best real estate experience, both domestically and abroad. Prior to launching Brown Meyers Brokers, Bobbi was an award-winning agent at a leading national real estate brokerage. Bobbis background includes a career with the IBM Corporation, where she gained considerable knowledge on business development, marketing and branding as well as heavy negotiation experience.
Bobbis vast knowledge in business, real estate, and property management has gained her tremendous success during her 15 year real estate career. Bobbi serves as principal Broker of Brown Meyers Brokers and lives in Buckhead, with her husband and daughter.
www.BrownMeyersBrokers.com | Facebook
Al "Knowledge" Clarke/Mortgage Fresh Start
CEO
As the Creator and C.E.O. of MortgageFreshStart.com I saw a need for buyers who have various challenges purchasing a home because of credit, tax issues or lack of information on the various assistance programs. Mortgage Fresh Start is that Bridge between the Mortgage Companies, Realtors and the Challenged Buyer. We are the go to company for turning the denied lead into the pre-approved buyer in 3-6 months average.
www.MortgageFreshStart.com | Facebook | Instagram
Gloria Williams/PEMCO Realty
Managing Broker
Responsible for establishing and managing a residential brokerage focused on Senior Sales, REO and short sales. By recruiting REALTORS, implementing procedures and processes, monitoring real estate transactions and Client service and increasing business development. I have represented homeowners, buyers and Investors in the purchasing or selling of real estate in Metro Atlanta since 2006. I am short sale certified by the National Association of Realtors and the CDPE Institute. I am a Bank of America Preferred Agent. I have Successfully closed dozens of short sales helping home owners avoid foreclosure.
2011 -2012 REALTOR, Keller Williams Realty, Cityside, Smyrna, Georgia  I represented buyers & sellers of real estate in the State of Georgia. I re-designed my personal marketing strategy to include establishing a database of 2,000 real estate agents and 750 sphere of influence contacts  Certified as a Corporate Relocation Specialist & Seniors Real Estate Specialist
2006 – 2011 REALTOR, Coldwell Banker Residential Brokerage, Atlanta, Georgia  Representing buyers & sellers of real estate in the State of Georgia. Named Rookie of the Year 2006,   Selling over $1,000,000 in real estate within 8 months of service. Certified as a Corporate Relocation   Specialist & Seniors Real Estate Specialist. Many of my clients were seniors or their families, selling   Family-owned property or probate related property.
2003 – 2005 Director of Marketing AccuClean, Inc.  Managed new business development, database management, prepared internal and external   communications, Created quality-control inspection system & new employee orientation. Established  purchase order system, Attended networking events for trade associations. Managed human resource  records, assisted in the hiring of Employees. Prepared and monitored procurement bids for federal and  state contracts. Generated over 1 Million dollars in revenue for this start up, commercial janitorial service  company.
2000-2003 Corporate Sales Manager, Intercontinental Hotel Group Prepared and monitored online contract bids. Identified and exposed corporate meeting planners  to the Crowne Plaza, Holiday Inn Atlanta Airport North and the Holiday Inn Select. Established  relationships with potential corporate clients through sales calls, social events, networking events, and  participating in trade shows. Planned and coordinated marketing events. Responsible for selling the  largest corporate meetings at the Crowne Plaza and the Holiday Inn Atlanta Airport.
EDUCATION  Bachelor of Science, Speech Pathology & Audiology – Kent State University  Marketing (MBA Program) – Georgia State University  Certified Distressed Property Expert, Seniors Real Estate Specialist
AFFILIATIONS Providence Baptist Church, Atlanta Board of Realtors, National Board of Realtors, Georgia Board of Realtors, Toastmasters International
www.PemcoRealty.com     Linkedin     Twitter     Facebook