Many of the largest companies in the country pay less than 5% in taxes. They have experts who know the nuances of the many tax credits available to them. These are available to even the small and mid-sized business, but they are often unknown – even by your CPA. Be more proactive about what is available to you. Listen to our experts and learn how and some of the little-known credits available to you.
Steve Rothschild, Partner State Tax Credit Exchange
Mr. Rothschild is a partner in State Tax Credit Exchange.  He has 22 years in the real estate industry and 8 years as an investment advisor with a concentration on real estate investments. He is a partner in PREF LLC an investment and advisory firm and he's a partner with Preferred Real Estate Funds LLC a commercial real estate investment company. Steve works with many highly successful individuals, family offices, CPA's, wealth managers, estate attorneys and financial planners as their partner and/or advisor relating to real estate holdings, tax planning and generational wealth transfer.  He has worked for or represented pension funds, foreign funds, endowments and institutions.  Steve is the founder of Will's Club a Children's Healthcare of Atlanta philanthropy, and The Foundation for Mitochondrial Medicine.  He is on the Board of Governors for the Buckhead Club.  He is a member of Buckhead Rotary and Lions Club.  He is a Certified Commercial Investment Member (CCIM), a graduate of Vanderbilt and a licensed real estate broker. Steve Rothschild Segment
___________________________________________________________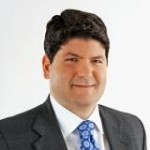 Peter Stathopoulos, Shareholder Bennett Thrasher
Peter leads Bennett Thrasher's state and local tax consulting practice. He has been practicing in the area of state and local taxation and economic development incentives since 1993.  Peter has extensive experience in helping clients reduce their effective state tax rates through multistate tax planning and in resolving stat tax controversies from the audit level through litigation in state trial and appellate courts. Prior to joining Bennett Thrasher, Peter was a partner with a national law firm and practiced in the area of state and local tax controversy and litigation.  Prior to entering private law practice, Peter was a aprincipal consultant in the multistate tax consulting practice of a Big Four accounting firm.  Prior ro joining Big Four accounting, Peter was a tax policy attorney with the Georgia Department of Revenue.
Peter has worked closely with state tax and economic development policy makers to represent the business community's interests.  In 2002, Mr. Stathopoulos co-chaired a joint Georgia Department of Revenue/State Bar of Georgia committee that helped draft Georgia's current consolidated income tax return regulations.  In 2001, Peter served on the executive committee of the Business Council of Alabama that helped draft Alabama's privilege tax scheme.  In 1995, Peter was a tax policy attorney with the Georgia Department of Revenue and led the drafting of regulations for many of Georgia's current tax credits and acted as a liaison with the Governor's Economic Development Council.
Peter is a frequent speaker on state and local tax issues to various organizations including the Southeastern Association of Tax Administrators, the Institute for Professionals in Taxation, the Institute for Continuing Legal Education in Georgia, the Atlanta Tax Club, Tax Executives Institute, Lorman Educational Services, and various state departments of revenue.  Mr. Stathopoulos has been a guest professor at the University of Georgia Terry School of Business and the Georgia State University School of Law.  Mr. Stathopoulos is a Georgia tax correspondent for the State Tax Today, published by Tax Analysts, and has published several articles in The State & Local Tax Lawyer, published by the American Bar Association and the Georgetown University Law Center.  He is also a member of the Georgia Economic Developers Association. Peter Stathopoulos Segment
___________________________________________________________
Wood Hughes, Owner EQUITAX Property Tax Advisors, Georgia & Florida
Wood Hughes owns the EQUITAX Property Tax Advisors franchises for three Georgia counties and just added five Florida counties. In 2010, his company has the largest market share of properties represented in all three Georgia counties. Wood was the first Realtor in Metro Atlanta to earn both the Accredited Land Consultant (ALC) designation and the Certified Commercial Investment Member (CCIM) designation. He graduated from the University of Alabama and has been in real estate sales since 1983. For five years, he filled in as guest host of the John Adams "Money Talks Real Estate Investment Show" on WGST.
Wood has served as Dean of the National Realtors Land Institute Leadership Academy, Director of the Georgia Association of Realtors, the Atlanta Commercial Real Estate Board, and the Georgia Chapter of the Realtors Land Institute, of which he is also past President.  Wood Hughes Segment