Hollie Mann & Jeff Skorput/Gainesville Physical Therapy
Gainesville Physical Therapy is not your typical physical therapy clinic. Here, every patient receives personalized attention during each visit with a hands-on treatment program that has been carefully tailored to their specific needs and physical condition. Recovery from injury or surgery can be a difficult and trying process. They believe that the supportive relationship they establish with their patients, combined with their expertise in the treatment of physical ailments and pain relief, is responsible for the extraordinary outcomes that they routinely see. Their facility is fully equipped to provide a comprehensive spectrum of treatment modalities for all orthopedic conditions to improve mobility, strength, balance and pain relief.
Tiffany Hill/Just the Right Place
Just the Right Place offers organizing and productivity solutions for busy lives. They work with clients in business and residential settings. Tiffany Hill, Professional Organizer and Owner, improves lives by bringing a desire for helping others and a passion for organizing into her work. As a member of NAPO, she follows the Code of Ethics and values the relationships with her clients. She currently serves on the Executive Board as Treasurer for the Georgia Chapter. Offering customized solutions for every space, Just the Right Place helps people save time, save money and reduce stress!
Daphne Walker/Partnership Against Domestic Violence
For 40 years, Partnership Against Domestic Violence, the largest nonprofit domestic violence organization in Georgia, has provided professional, compassionate and empowering support to battered women and their children in Metro Atlanta.
PADV began as an all-volunteer agency in 1975 and incorporated in 1977. Today the agency has 40 full and part time staff with an administrative office and two 24-hour emergency shelters in Fulton and Gwinnett counties. PADV also provides education to the community about domestic violence awareness and prevention, and teen dating violence. (Georgia is number one in teen dating violence in the country.)
PADV's mission is to end the crime of intimate partner violence and empower it's survivors. PADV's roster of services includes a 24-hour crisis line; two 24-hour emergency shelters with 96 beds; legal advocacy; supportive housing; a teen dating violence prevention program; outreach and prevention programs for battered women and children, a domestic violence in the workplace annual conference that equips companies to respond when domestic violence enters the workplace; and community education and training efforts. Annually they serve 19,000 women and children throughout Metro Atlanta. They are the largest domestic violence agency in the state of Georgia.
John Miles/Law Offices of John M. Miles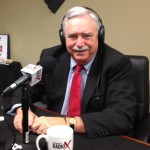 The Law Offices of John M. Miles is a full-service law firm located in Suwanee, GA, John Miles has been in solo practice since 1976. Over the years, his practice has evolved as Gwinnett grew and his clients' needs changed. John says that he practices preventive law, providing his clients with protection from legal entanglements. Since John is one person and there are quite an assortment of legal practice areas, he cannot be all things to all clients, but he can help point you in the right direction.