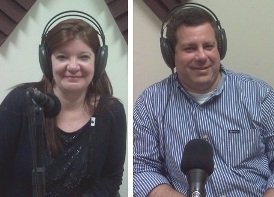 About Project Authenticity
Our mission is really simple, we are working to end violence against women and poverty in developing countries. We know that one billion women will be a victim of violence in her lifetime. As many as one in every three women has been beaten, coerced into sex or abused in some other way – most often by someone she knows, including by her husband or another male family member.
We want to promote peace and prosperity, believe wholeheartedly that it begins with women. We have seen that in societies where women's rights are respected, economies are stronger, civil societies thrive and political institutions are more open and free.
Our approach is to work alongside vetted country and community leaders to make sure that the girls and women are getting the education and training necessary to participate in programs for micro-finance and build an income. When a woman is educated and bringing income her role in the community changes. It just takes one woman to start to change an entire community.
Our goal isn't to herd women and girls through a program only to leave them asking what's next. We are committed to building a movement of empowered women who can be a catalyst in their community for economic viability, human rights, and goodness.
I'm Kevin Metzger, a successful 34 year old father of 3 two girls and one boy. My wife Melanie and I have been married for 9 years and have known each other for 11. I met her the day I moved to Atlanta for my first "real" job with IBM after college. We met at a U-hall. She was there returning her trailer and I was returning my truck. She had driven from Colorado to Atlanta without backing up but had to back in at the U-hall facility and needed help. I've been in love with her from the day we met.
About a year ago I started blogging on the web site MySpellingSucks.com. That site is "An unedited discussion about my ADD and Dyslexia and my daughters Cerebral Palsy." I wrote an article, Seven Years that was a reflection on the loss of our first pregnancy, and how I love being a dad. That article was submitted to our community Magazine's Father of the Year contest by my wife and I won. It was that article and event that sparked this current project.
Professionally I've held positions with titles such as Consultant, Functional Analyst, Business Analyst, Sr. Business Analyst, Integrations Manager, Relationship Manager, and Business Systems Architect. Basically all the positions are or have been geared to optimizing business processes and the use of technology in organizations. Professionally I have done work with building Internet applications, EDI, computer infrastructures, market research, internal customer representation at the executive level, integrated acquisitions, built intranets, done warehouse management, integrated ERP and introduced Social media and collaboration concepts. Basically I've been involved in virtually every aspect of business as it relates to optimization and automation for the internet. I also have my MBA from Georgia State in E-commerce and my undergraduate from Clemson University is a BS in Computer Information Systems.
On top of work and blogging I am also involved on the board of a start-up Non-profit Called LetsCureCP.org The mission of this wonderful organizations is:
"Let's Cure CP is a non-profit organization (501c3) committed to funding the support of Cerebral Palsy (CP) research. We will accomplish our mission by undertaking and supporting initiatives at research institutions around the country that focus on developing new therapeutic methodologies for the treatment of Cerebral Palsy.
CP occurs in approximately 2-3 in 1,000 births. Unfortunately, there is very little research being done to overcome and abate CP. Let's Cure CP was created in the hopes of finding promising and alternative treatments for this debilitating condition."
The High Velocity Radio Show is Brought To You By:
PSI Digital Media Experts and High Velocity Blog
Tune In Live Mondays 10am Eastern
CLICK HERE to receive email notifications of the latest High Velocity Radio Show podcasts!