Emily Rowell (Show Host),  Jamie Bendall,  Bob Williams,  Kurt Hilbert
Kurt Hilbert/Hilbert Law Firm
Kurt R. Hilbert is the Managing Member and Founder of The Hilbert Law Firm, LLC. He is a seasoned litigator, repeatedly honored by his peers and legal community as a Georgia Rising Star, Super Lawyer. He has crafted a domestic and international practice that provides a wide array of services to clients ranging from banking institutions and large corporations, to investors, start-ups and individuals. Hilbert is also a Certified Civil Mediator.
Hilbert's primary areas of expertise involve real estate, construction, banking, lending, employment, partnership liability, and corporate matters. Hilbert represents clients who are on the "right" side of the case and does not categorize himself as either plaintiff or defense counsel.
Hired as a Legal Expert in several real estate, lending, and title matters.
Defended and obtained dismissal of $50,000,000.00 bad faith claim against Allstate Insurance Company.
Negotiated $6,000,000.00 governmental purchase of a strip mall in Cobb County after contentious dispute over easement rights.
Represents banks in real estate and lending matters.
Handles numerous cases against builders and developers involving water and mold intrusion claims
Successfully litigated and obtained in excess of $7,000,000.00 worth of judgments and Settlements for clients relating to construction defects, environmental torts, erosion and sedimentation control violations, Clean Water Act, water intrusion and mold claims.
Successfully brought a lawsuit to declare the initial GA Fair Lending Act unconstitutional which resulted in the GA General Assembly amending the law.
Obtained the 1st class action certification in GA history under the GA Fair Lending Act involving fraud and RICO claims for over 1000 fraudulent residential mortgage loans amounting to over $150,000,000.00 in damages. Facilitated US Attorneys and FBI in investigation of criminal investigation relating to claims.
Obtained judgments in a construction fraud and banking fraud case in excess of $8,000,000.00.
Set precedent in the State of Georgia regarding the interpretation of arbitration provisions in construction contracts.
Successfully represented a private AKC championship breeder and obtained a high dollar confidential settlement against a multi-million dollar pet food manufacturer concerning toxic pet food.
Litigated in both State and Federal Courts and has been successful in numerous appeals.
Has extensive experience in insurance coverage disputes and declaratory judgment actions.
A featured keynote speaker at Title Standards Seminar for continuing legal education at the State Bar of Georgia.
Successfully participated in and/or completed over 100 barments, tax deed matters and/or quiet title actions concerning title to real property.
Completed in excess of 500 evictions and judicial foreclosure actions for banks and private investors.
Successfully mediated numerous cases as an advocate ranging from construction disputes to sexual harassments claims. Achieved designation as Certified Civil Mediator in the State of Georgia to also serve as a neutral.
Actively practices in superior courts located in Fulton, Gwinnett, DeKalb, Cobb, Clayton, Polk, Paulding, Pickens, Evans, Macon-Bibb, Chatham, Rabun, Forsyth, Glynn and Green.
www.hilbertlaw.com     LinkedIn     Twitter     Facebook
Robert "Bob" Williams
Robert Williams began his career in New York on Wall Street. Applying this experience and business acumen, Williams now specializes in commercial real estate transactions. He is SBA certified and assists regional and national lenders in government guaranteed lending. He represents national title companies, and has issued more than $1 billion in policies. He routinely gives title opinions as an expert in litigation cases involving real estate.
EDUCATION: Brooklyn Law School, J.D., 1992
State University of New York at Plattsburgh, B.S., 1982
BAR ADMISSIONS: Georgia, 1993 New York, 1993
INVOLVEMENT: State Bar of Georgia General Practice & Trial Section, State Bar of Georgia Real Property Law Section, State Bar of Georgia General Practice and Trial Law Section, State Bar of Georgia New York State Bar Association National Association of Development Companies (NADCO) Georgia Lender's Quality Circle Southeastern Trust for Parks and Land, Founding Member, Board of Directors
SELECTED EXPERIENCE: Represented a Georgia community bank in a 3.4 million dollar purchase and finance of a hotel/franchise in Birmingham, Alabama. Represented and issued title insurance to a regional lender in a 2.6 million dollar purchase and finance for a government guaranteed loan on a hotel/franchise in Cordele, Georgia. Represented a national title insurance company in the issuance of a 1.4 million dollar owner policy and a 900k loan policy in connection with the purchase of a national restaurant franchise in White County, Georgia. Represented developers in metropolitan Atlanta in the purchase and financing of tracts of land and the resale of individual lots. Successful quiet title action for a tract of land in downtown Atlanta, which secured insurable title to the property valued at 7.2 million.
www.hilbertlaw.com     LinkedIn     Twitter     Facebook
Jamie Bendall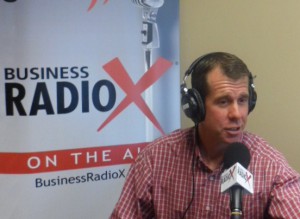 James (Jamie) Bendall Attorney Bendall & Mednick July 1996 – Present  with offices in Atlanta, Georgia and Schenectady, NY Bendall & Mednick is a full service personal injury firm, representing people injured by the carelessness of individuals or corporations. In addition to protecting the rights of the injured, he represents media personalities and consults on a variety of entertainment issues.
He is a small business owner, speaker, and active member of his community. Jamie has been a professional comedian since 1991. In addition to his personal and professional commitments, he serves on the Board of the Georgia Alliance for Children and the Alpharetta Youth Softball Association.
Jamie's personal practice also includes the representation of media and entertainment personalities and consulting services for the same. Current and former clients include Nick Cellini (Mayhem in A.M. – 790TheZone), Matt Chernoff (CSS Sportsnight, NFL Network, Chuck & Chernoff – 680 The Fan), Chuck Oliver (Chuck & Chernoff – 680 The Fan), Jamie Massey (Clear Channel), Kristen Gates (94.9 The Bull), Tim Orff (Music Mornings – 92.9 Dave FM), Tripp West (Clear Channel), Shannon Holly (shannonholly.net), Tood Q. Chapman (Shaggy – The 2 Live Stews), Kevin Kiley (Kiley & Booms – Fox Sports Radio), Brandon "Home Team" Leak (680 The Fan), Sandra Golden (680 The Fan)