Stephanie Moyer & Kevin Ford/Insperity
Insperity, a trusted advisor to America's best businesses for more than 27 years, provides an array of human resources and business solutions designed to help improve business performance. Insperity offers the most comprehensive suite of products and services available in the marketplace. Insperity delivers administrative relief, better benefits, reduced liabilities, and a systematic way to improve productivity through its premier Workforce Optimization solution. Additional company offerings include Human Capital Management, Payroll Services, Time and Attendance, Performance Management, Organizational Planning, Recruiting Services, Employment Screening, Financial Services, Expense Management, Retirement Services, and Insurance Services.
Norma West/Country Financial
From the first fire policy in the 1920's to the billions of dollars in assets and investments they protect and manage today, their history tells the story. Country Financial began in the state of Illinois and is currently available in 17 states. In 2005, they acquired Cotton States Insurance in Georgia. Currently they have ten financial representatives in the Gwinnett County area and many more throughout the state of Georgia. Country Financial is able to protect your assets, family and business by looking at ways to help save money for the future, retirement planning, and helping to protect your assets for the next generation. Country Financial has been a leader in providing auto, home and life insurance for over 85 years and, most importantly, their financial representatives understand the value of great service to their clients.
Johnny Phelps/Harry Norman Realtors
Founded in 1930, Harry Norman, REALTORS is Atlanta's oldest and largest residential real estate firm with 12 sales offices, various franchise and satellite offices, and more than 1,000 real estate professionals. Harry Norman, REALTORS is a wholly-owned subsidiary of HomeServices of America, Inc., a Berkshire Hathaway affiliate. HomeServices is the second-largest full-service independent residential real estate brokerage firm in the U.S. with 30 locations, over 20,000 sales associates and more than 3,500 employees. Harry Norman, REALTORS is the exclusive Atlanta affiliate of Christie's International Real Estate and achieves additional international exposure through membership in such exclusive real estate networks as Leading Real Estate Companies of the World, the largest network of independent residential real estate firms, with 600 members representing 5,000 offices and 150,000 associates across the U.S. and in more than 35 countries.
Stephanie Sokenis/Gwinnett Chamber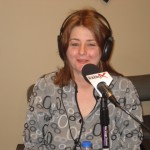 The mission of the Gwinnett Chamber is to strengthen existing businesses, facilitate the growth of quality job opportunities, and enrich the community's quality of life.
The Gwinnett Chamber serves over 2,000 members throughout metro Atlanta by delivering pertinent and useful programs that strengthen and connect businesses locally, regionally, and globally. The Gwinnett Chamber uses its strategic marketing and communications capabilities to support its members, promote its programs, and enhance economic development efforts.
The Gwinnett Chamber supports community development efforts that enrich Gwinnett's quality of life and quality of place. The Chamber also facilitates efforts to develop, attract, and retain world-class entrepreneurial and community leadership talent.