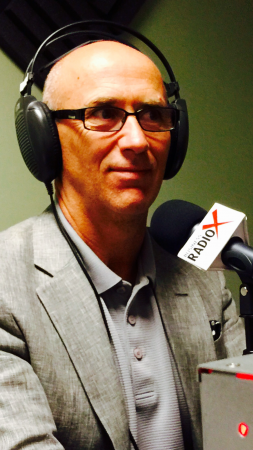 Functional Neurology
This week on Top Docs Radio I sat down with Doctors of Chiropractic, Dr. Gilles LaMarche, and Dr. Jake Shores.  Gilles is the VP of Professional Relations for Life University, in Marietta, GA.  The college is home to the largest chiropractic medicine schools in the world.
Jake is Clinical Director for Carrick Brain Centers, with offices in Dallas, TX, and Marietta, GA.  Carrick Brain Centers employs a functional neurology approach to treating patients with traumatic brain injuries (TBI), Post Traumatic Stress Disorder (PTSD), and other neurologic problems.
We talked about how the body has an innate capacity to heal itself if it's given proper nutrition and when therapeutic approaches tap into that self-healing power.  The Functional Neurology Society defines functional neurology this way: "Functional Neurology is based on the principles of neuroplasticity. The various parts of your nervous system can be altered to work more efficiently and even regenerate. The goal of a Functional Neurologist is to optimize this remarkable ability."
Jake shared how the Carrick Brain Centers utilize the concept of neuroplasticity to help their patients work around previous neurologic injuries and challenges through a variety of movements and activities that help activate pathways in the brain that reawaken areas that have not been functioning to their capacity.
We talked about some patient examples that highlight how this approach can help people gain or regain function that was thought to be improbable elsewhere.
Gilles discussed the various health-related fields of study Life University offers, ranging from kinesiology to functional neurology, vitalistic nutrition, business, and others, including some masters-level degrees.
Life University also offers a number of men's and women's athletic sports and they're competing on a high level—the men's 15 man rugby team won the National Championship this year.  The school is working to nearly double their enrollment by 2018 from 3000 students to at least 6000.
Special Guests:
Gilles LaMarche, DC, VP of Professional Relations at Life University 



Doctor of Chiropractic, Canadian Memorial Chiropractic College
Author, The ART of Responsibility, Insight Publishing 2012
Certified Six Advisors Coach, Six Advisors Coaching Academy
Previous Vice President, Parker College of Chiropractic
Jake Shores, DC, Clinical Director at Carrick Brain Centers 



Doctor of Chiropractice, Life University
Functional Neurology, The Carrick Institute
Diplomate, American Chiropractic Neurology Board
Board Certified Specialist in Neurology