Bart Walker grew up in middle Tennessee.  Watching his father's career in healthcare, specifically working with the elderly in a skilled nursing environment, Bart knew early on that his calling was in healthcare, working with seniors.  Today, Bart is the Executive Director for the Life Care/Century Park campus in Lawrenceville that is comprised of Garden Plaza, The Bridge and Life Care of Lawrenceville.  Representing Garden Plaza, he tells us that this beautiful independent living community completed the campus just two years ago by providing an independent living alternative to the existing communities.  Bart loves his job, and loves the opportunity to learn from his residents, and to participate in their lives on a daily basis.  Schedule a tour a Garden Plaza by calling (770 236-8333, reach Bart directly via email at jbwalker@centurypa.com, or visit them on the web at www.lawrencevilleretirement.com.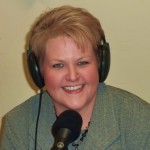 Though relatively new with The Bridge (about a year), Atlanta native Lisa Lewis wishes she had found them sooner!  After attending Georgia Southern University, Lisa took and interest in senior recreation, starting her career structuring activities and events for a rehabilitation center.  She notes that "programming and recreation is critical to keeping residents engaged."  Over the years Lisa has worked her way from Activities Director to her current position as General Manager at The Bridge.  Managing a diverse group of staff and residents, she tells us that every day is different, but she is thrilled to be able to make a positive impact on the lives of so many people.  Contact Lisa at The Bridge by calling (678) 377-8191, or email her at llewis@centurypa.com.  Take a virtual tour here.
 Life Care Center of Lawrenceville is either a logical next step, or a convenient interim step for residents of the Lifecare campus when they need just a bit of extra care.  Hollie Noth is the center's Executive Director.  Originally from New Jersey, Hollie attended Southern Adventist University, pursuing a degree in Business Administration.  After an extracurricular student meeting on campus, Hollie became interested in long term care for older adults and eventually specialized her education in Long Term Care Administration.  Like so many others, Hollie's "light bulb" moment came as a result of volunteering her time and talent.  She will tell you that one of the highlights of her recent career was having one of her residents crowned as Miss Georgia Nursing Home 2009.  Call (678) 442-0777 for a tour of the Life Care facility – you might just see Hollie with her Rottweiler "Rambo" roaming the halls.  Contact her directly via email at hollie_noth@lcca.com, or visit their website here.