Dr. Jamie Michael/ Michael Family Chiropractic
I am a born and raised Georgia girl that has typically always taken the path less traveled. After seeing the movie "patch adams", I set forth on a pre-med path. After a terrible medical experience my last week in college, I decided that I did not want to be a medical dr. I went on to use my Biochemistry degree and became a Chemist for Johnson and Johnson. Then the universe just decided to come and slap me in the face with becoming a chiropractor. My mom who had suffered with Leukemia went into remission after seeking out a chiropractor and my life was completely changed within 30days of seeing a chiropractor. After reading a book on my honeymoon about following your dreams, my husband and I made the decision to move to Atlanta and start my chiropractic journey. After becoming pregnant while in school I focused my specialty in prenatal and pediatric care. Which allowed me to become "patch adams". I currently have the largest family practice on the west side of Atlanta where we see healing and health in abundance. It is fun getting to do what I do. We are making a huge difference in our community.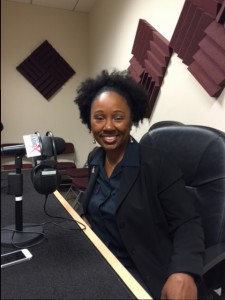 Tiffany Fitzgerald/ Black Girls Golf
Black Girls Golf was founded in 2011 by Tiffany Mack Fitzgerald. Tiffany created Black Girls Golf after spending several years in Corporate America and noticing how many opportunities were available to her colleagues who played golf. As she became a more experienced golfer, she noticed how few Black women were involved in the sport. Black Girls Golf is headquartered in Greater Atlanta with new chapters being established in other major metros in 2015. Tiffany has been featured in Black Enterprise Magazine and sports and business radio sharing her experience as a golfer and helping other women experience the rewards of golfing. Black Girls Golf hosts hands-on golf instruction, ladies only golf outings, and networking events in a fun and supportive atmosphere.