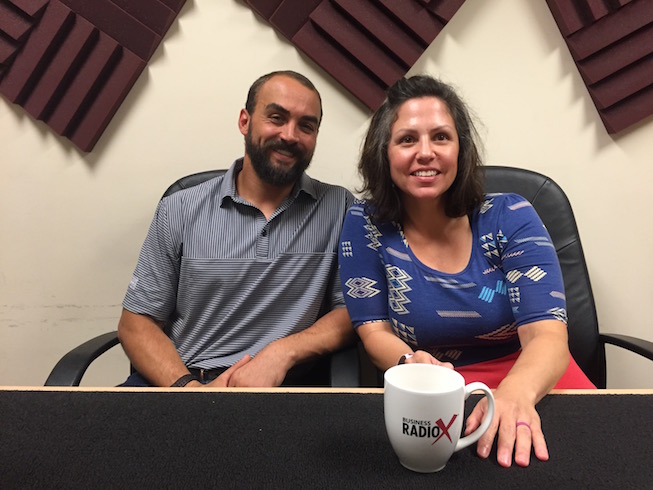 Jessica Simms / High Five Filter Company 
Founder
1998 DePaul University Grad- Journalism degree
Background in pharma/medical device sales as well as sales training for managed care health plan (BCBS of AL) started High Five Filter Co with Chris Jan 1.  We sell air filters to commercial business (HVAC companies, property managers, Paint Booth operations).  5% of our profits go towards veteran out reach programs.
Chris Simms / High Five Filter Company
Founder
US Army Green Beret and Ranger that is a combat tested and proven leader. Experienced in multicultural and high-risk environments, risk mitigation, IED/C-IED operations and forensic exploitation, crisis management and training/business development.  Strong acumen track in logistics and operations. A trainer of trainers, a builder of networks, focused on the art of managing people and processes. Entrepreneur and Philanthropist.
MILITARY PROFESSIONAL EXPERIENCE: 
US Army Sergeant First Class/E-7
National Guard 2002-Present
Iraq Jan 2015 – August 2015:
•Senior Engineer on Special Forces Operational Detachment Alpha (ODA) 2124.  Advised Coalition and Peshmerga leadership up to the General office level on best practices to mitigate ISIS/ISIL tactics, techniques and procedures.
•Conducted over 30 named, combat operations. 
•Provided strategic planning and execution for all sensitive site and forensic exploitation to US and Peshmerga senior leadership.  
•Joint Training Support for 100+ Peshmerga Officers in IED/C-IED operations. 
•Implemented successful policies and procedures to improve logistical operations, safety and consistency on the battlefield.  
Afghanistan October 2012 – March 2013:
•Advised the ANASFQC Commander on how to develop and deploy training tactics for Afghan Special Operation Soldiers.
•Conducted combat operations against Taliban and Al-Quada forces.
•Planned, organized, and executed security details for US and Afghan military leaders.
•Led a cross-functional team of US and Afghan Personnel that used the SEEK II and other exploitation avenues to maintain camp security and validate future Afghan Special Forces and Commando candidates. 
Colombia, South America May 2007 –  September 2008:
•Team member of Operation Willing Spirit/Jaque to free American hostages from FARC control.  
•Provided personal security for Colombian Vice President Francisco Santos Calderón and his family.
•Worked at the US Embassy for 2 months as a liaison between military, government and civilian officials. 
•Worked with and Trained Colombian National Police and Lancero (Colombian Rangers) soldiers in security, mobility, Counter mobility and demolition operations.
Iraq Invasion March – June 2003:
•Southwest Asia Operation Iraqi Freedom. 
•Personal security detail to Defense Intelligence Agency officials.
•Conducted sensitive site exploitation (SSE) in search of chemical munitions and weapons of mass destruction.
Other Military Schools and Awards:
•Exploitation Analysis Organic managers course
•Combat Infantry Badge (CIB)
•Special Forces Qualification Course (18C)
•Special Forces Advanced Urban Combat Instructor
•Survival Escape Resistance Evade (S.E.R.E. ) Level C Instructor
•Gryphon Group Mobile Force Protection
•Federal Law Enforcement Training Center (FLETC) 
CIVILIAN PROFESSIONAL EXPERIENCE:
Co-Owner/Operator CrossFit East Cobb, LLC May 2009-Present:  
Affiliate opportunity to support personal beliefs in physical fitness and take advantage of a niche market trend early in its lifecycle.
•Standardized and managed staff, program, and membership development.
•Coach members, troubleshoot and put a plan together to motivate member success. 
•Build local network of supporting businesses, including Reebok.
•Financials, marketing, and construction.  
•Consistent 25% annual business growth.
United States Training Center, (Formally Blackwater Worldwide June 2009-March 2010): 
Responsible for selection, assessment, integration and training of Afghanistan National Policeman (ANP). 
•Leadership development and advanced field training with Small Units.  Training focused on Small Unit Tactics, Marksmanship, Medical, Search and Seizure, and Vehicle Check Points.  
•Advised and assisted the Afghanistan Border Police Commanders on mission essential tasks including operational tactics, techniques, and procedures regarding the safest and most efficient way to successfully employ men in the battlefield.   
•Conducted site surveys of, and personal security to proposed sights in order to expand the operational capability of the Afghan National Police in depth.
Lead Instructor, Tate Incorporated December 2006-September 2008: 
•Worked in a blended team of both military and civilian team members teaching, implementing and instructing survival and evasion tactics.
•Designed and implemented the Survival Escape Resistance and Evasion (S.E.R.E.) level C course at Fort Rucker, Alabama. 
•Taught Evasion tactics, firearms marksmanship, crisis action planning and basic/advanced survival skills to US Army Green Berets, Rangers and Aviators.
Founder/Director, Fitness Fueling Awareness (FFA) June 2013 – Present 
•FFA is a fundraising organization to encourage athlete participation in local community causes. 
•To date FFA has donated more than $50,000 to Cystic Fibrosis (Emory Research Center), Lift Up for Autism, and the Special.
The Episode is Sponsored in Part By:
Business Writers Conference 2016
www.business-writers-exchange.com
July 27-29 • Brasstown Valley Resort & Spa
Young Harris, GA
USE PROMO CODE "BWC 20"