Paul McKeon/The Food Movement and Team Building with Taste
Partner
Partner at the Food Movement, a culinary event company. I help manage one of the largest food truck commissaries in Atlanta. 12 food trucks operate from here and go all over the city to events, food truck rallies, festivals, weddings, Bat Mitsvah's etc. Also, we have a fast growing culinary team building business at our event space. It's like a "Chopped" or "Iron Chef" competition for companies. It's called Team Building with Taste (TM) and more than 200 companies from Coke to Home Depot, Apple and Deloitte Consulting have participated.
www.Food-Movement.com | LinkedIn | Facebook
Team Building with Taste | Twitter
Dethra Giles/ExecuPrep
Managing Principal Consultant/Author/Keynote Speaker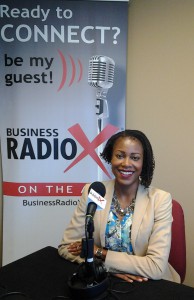 Affectionately known as The Entrepreneurs HR Strategist, Dethra U. Giles is a keynote speaker, executive coach and national trainer on leadership, organizational development, conflict resolution and career development. She is also a founding partner and chief consultant with ExecuPrep, LLC a performance management firm focused on Human Resources consulting, training and executive coaching. Dethra has developed customized HR strategies for reputable organizations such as the Metropolitan Atlanta Rapid Transit Authority (MARTA), Centers for Disease Control, Environmental Protection Agency and the Salvation Army and she has served as an adjunct faculty member for Goldman Sachs 10,000 Small Businesses and the Tory Burch Foundation. According to Dethra, every day is another opportunity to make clients more efficient, more effective and more focused so they can be more profitable and more fulfilled.
www.ExecuPrep.com | LinkedIn | Twitter | Facebook | YouTube
Use these links to share on your social media networks!