Rick Griffin/Midlife Road Trip
Founder/creator
Rick Griffin, is the founder/creator and co-host of the Midlife Road Trip, an unscripted food, travel and adventure series. Rick's website, MidlifeRoadTrip.tv was named by The Luxe Insider as one of the "Best Travel Blogs for 2014" and named by TripIt as one of the "15 must read travel blogs for 2014." Rick has been designated by The Travel Media Group as one of the "Top 20 Twitter Travel Experts" in a list that includes Anthony Bourdain and Andrew Zimmern. Rick named one of the Huffington Post's "39 Inspiring Men," and has been featured in a variety of media including Daytime Television, BBC Travel, and USA Today.
MidLifeRoadTrip.tv     LinkedIn     Twitter     Facebook
Leslie Kuban/FranNet
Consultant
A FranNet consultant in Atlanta since 1999, my role is to provide education about the franchise world. I assist you with determining if franchise ownership is right for you, and identifying franchise businesses that will offer your best opportunity for success with the lowest risk. I've helped over 300 people successfully transition from corporate life to business ownership. My personal experience as a franchise owner gives me the perspective to help my clients assess their real opportunities, risks, and timing to make sound decisions. We address your career options first, and work together face-to-face locally if franchise ownership is a consideration. When I graduated from Vanderbilt University, I had already operated family-owned franchises and became a franchise owner in 1996. As the operating partner of Mail Boxes Etc. (now The UPS Store) in Marietta GA, I joined the local support team to assist other MBE franchisees successfully run their businesses. I continue as a franchise owner today as a FranNet franchisee. FranNet is the 26-year pioneer and recognized leader of the franchise consulting and placement industry. We've been recognized by Inc. Magazine in their top 500 fastest growing companies 2010 – 2013. I'm a guest lecturer at Emory University, Georgia Tech and Kennesaw State University. Attending my popular seminar, "Straight Talk about Franchising" is a terrific first step to learn more about exciting franchise opportunities, costs, funding options, the risks and the process to use. Locally, I proudly support Literacy Volunteers and the Humane Society.
www.FranNet.com     LinkedIn     Twitter     Facebook
Karen Reynolds/zBoost
President and CFO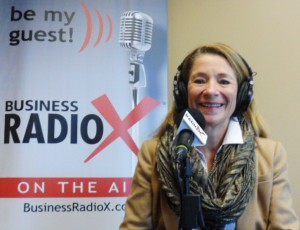 As President and CFO of zBoost, formerly Wi-Ex, Karen Reynolds has immersed herself in the technology, manufacturing and business aspects of the wireless industry and under her leadership, zBoost cell phone signal boosters has expanded into new markets, and increased sales by more than 35%. Reynolds brings over 25 years of operational, financial and consulting experience in service, technology, distribution, and manufacturing industries primarily for entrepreneurial-based and fast-growing companies, Reynolds has become a pioneer of sorts in the wireless industry. The recent FCC Report and Order "Improving Wireless Coverage for Consumers through the Use of Signal Boosters" which adopted more stringent technical standards for cellular signal boosters is an endorsement of the growing need for boosters and Reynolds was instrumental in briefing the FCC commissioners regarding the industry. More than one Commissioner, commented on the rarity of being briefed by a woman in the wireless industry. The Opportunity for Cell Phone Signal Boosters The wireless industry must continue to focus on developing solutions to meet the needs of today's mobile society. While the technology continues to advance including 4G for data, recent announcements of 4G for voice and the continued growth of smartphones and tablets, there are still challenges to a strong indoor cell phone signal including green building materials, heavy foliage in the warm months, hills and mountains, valleys, and adjacent tall buildings, to name a few. This can result in the potential for millions of unhappy mobile users as a result of slow data and dropped calls. The recent FCC ruling is an endorsement of the need for boosters and is supported by recent research from Pew Research Center's Internet & American Life Project which found 72 percent of cell owners experience dropped calls at least occasionally.
www.zBoost.com     LinkedIn     Twitter     Facebook
Amy Self/Capstone Financial Group
Manager Capstone Financial
www.CapstoneFinancialGA.com     LinkedIn     Twitter     Facebook