Are you running a company that needs working capital to fund its growth and you don't know
where to turn?  Listen to our experts and learn how to get what you need.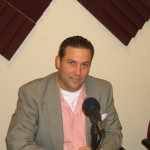 Dominic C. Mazzone, President and Managing Director Mazzone & Associates, Inc.
Dom Mazzone is a Managing Director of Mazzone & Associates with significant experience executing mergers, acquisitions and financing transactions domestically and internationally in a variety of industries.  They include:  consumer goods, retail, technology, distribution, logistics, healthcare, transportation, manufacturing, building products, building services, renewable energy and packaging. Mr. Mazzone is also on the Advisory Board for The HoneyBaked Ham Company based in Georgia, which is privately-held. Mazzone & Associates is a middle market investment banking firm based in Atlanta, Georgia with experience working on over 300 transactions with over $15 billion in value primarily in the Southeastern U.S., but has experience working on transactions in over 20 other countries around the globe. Prior to forming Mazzone & Associates, Mr. Mazzone was the Vice President, General Counsel and Secretary of Oxford Industries, Inc., a producer, marketer and retailer of branded and private label apparel for men, women and children located in Atlanta, Georgia.  Oxford's brands include Tommy Bahama® and Ben Sherman®.  While at Oxford, Mr. Mazzone was recognized by Chain Storage magazine as one of the top 40 executives in retail under age 40. Before joining Oxford in 2004, Mr. Mazzone was the head of mergers and acquisitions in The Home Depot's legal department.  While he was at The Home Depot, it acquired two large Mexican home retail chains, a large distribution and supply company, and various service companies.  Prior to joining The Home Depot in 2002, he practiced law at Alston & Bird LLP in its Atlanta office since 1997, where he focused on mergers and acquisitions, securities and finance transactions.  Mr. Mazzone has been recognized as one of Georgia's top up-and-coming lawyers in the Georgia Super Lawyers – Rising Stars Edition of Atlanta Magazine.  Mr. Mazzone received a B.A. from Wabash College as a Presidential Scholar; M.P.A. from Florida State University; and J.D. from Emory University with distinction and as a member of the Order of the Coif.  He is also an adjunct professor at the Emory University Law School, on the Board of Directors and President of the Atlanta Chapter of the Association for Corporate Growth, is on the Advisory Board for the Georgia State University's Business School MS in Finance program, and was on the Advisory Committee of the Southeastern Chapter of the Society of Corporate Secretaries and Governance Professionals.  Mr. Mazzone regularly speaks publicly at financing, merger and acquisition-related seminars and has published numerous articles on a variety of finance, merger and acquisition topics.
David A. Balos, President Middle Market Banking, Atlanta, Georgia
David had 23 years of banking experience, all of it at Chase and its predecessor organizations.  David was formerly the Market Manager for two regions in Michigan before accepting the position to lead the Atanta maket in May 2009.  David joined NBD Bank, a legacy organization, in 2986 as a Financial Analyst. In 1989, he moved to Credit Administration and held various positions before starting his lending career in a legacy Middle Market banking group.  David's tenure also includes eight years of Capital Markets experience, including experience in loan synidcations, high yield bond origination and private placements. In 2001, David rejoined the Middle Market and has held various management positions leading up to his prior role as Market Manager in Michigan.David holds a Bachelor's of Science in Finance from Oakland University and a Master's of Science in Finance from Walsh College. He was an active member of the Michigan community; including board memberships on Leadership Macomb, The Anton Art Center, and Automation Alley.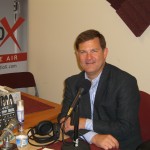 Ed has been the Managing Partner of SouthPointe Ventures since 2003.  SouthPointe is a small-cap private equity firm which acquires manufacturing, distribution, and business services companies with sales under $50 million.  Prior to SouthPointe, Ed spent 5 years with 2 other private equity firms, 6 years in operations, and 10 years as a commercial lender and investment banker at the beginning of his career. Ed is a graduate of the University of Notre Dame, and currently serves on the boards of Junior Achievement of Georgia, the Atlanta Community Food Bank, and the Association for Corporate Growth.