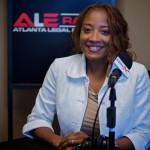 Nancy Castor Sprattlin w/ Castor Sprattlin Law Group, LLC
Nancy Castor Sprattlin has more than 15 years of experience litigating employment cases and advising employers about their workplace obligations. Nancy spent several years as a defense litigator at prominent firms in New York and Georgia, including Greenberg Traurig LLP and Epstein Becker & Greene LLP where she gained invaluable litigation and trial experience representing various Fortune 500 companies. After more than 10 years at those prominent firms, Nancy joined three colleagues to form a partnership. Wanting to expand her practice, Nancy recently launched a new firm, Castor Sprattlin Law Group, LLC with offices in Georgia and New York, focusing on employment law and estate planning.
Nancy has handled and litigated a broad spectrum of legal employment law issues and cases. Nancy is currently legal counselor and advisor to a diverse group of clients from small sized local companies to large national and international companies. She advises business owners, Human Resource professionals, and managers regarding employment law issues and best practices. She reviews and drafts policies and procedures, employee handbooks, employment contracts, severance agreements and other employment related agreements. Nancy also assists business owners, professionals and their families with their estate planning needs.
Nancy was selected by Super Lawyers Magazine as a Rising Star in 2011 and was recently named a Super Lawyer in the 2015 Edition.
Tiffany Coleman w/ Coleman & Walton, LLP.
Tiffany Coleman is one of the managing partners of Coleman & Walton.  Tiffany is a native of Pittsburgh, PA, and received her undergraduate degree in Government from Oral Roberts University. After college, she worked as a social worker for the Department of Family & Children Services for 4 years. Due to the injustices she saw within the juvenile court system, she decided to become an attorney.  While still employed as a social worker, she enrolled into John Marshall Law School in Atlanta, GA.  During her time at John Marshall, she gained invaluable work experience at Atlanta Legal Aid, Fulton Juvenile Court, and the Family Division of Fulton Superior Court. After graduating from law school in 2008, she established her own practice and now handles bankruptcy cases and creditor defense work against creditors.  
Website     LinkedIn     Facebook     Twitter     Google+
Josie Harris-Walton w/ Coleman & Walton, LLC.
Josie Harris-Walton is one of the managing partners of Coleman & Walton.  Josie is a native of the state of Alabama.  While completing her Business Administration degree from the University of West Alabama, she served in the United States Army Reserve. She attended law school at Samford University, Cumberland School of Law.  She also earned her legal Masters in Taxation from DePaul University College of Law. During her time at DePaul, Josie volunteered as an attorney at the Tax Care Clinic, a non-profit organization focused on helping low-income taxpayers with disputes against taxing authorities.  She also worked at the Internal Revenue Service (IRS).  After graduating from DePaul, Josie gained invaluable work experience as a tax attorney at Deming Parker law firm and as a senior tax consultant at Strategic Tax Advisors.  She now specializes in strategic tax planning and tax defense.  Josie is licensed to practice in the state of Georgia and the state of Alabama.
Website     LinkedIn     Facebook     Twitter     Google+
Benjamin Gerber w/ The Law Offices of Benjamin Y. Gerber, LLC.
Benjamin Gerber, is a trial lawyer, focusing his practice on helping those who have been injured on the job.
Ben created his law office in 2010 determined to provide superior representation for those who were injured on the job and need assistance in understanding the workers compensation system.  In 2012 Ben expanded his practice and added a second attorney, Matthew Jordan, to the firm.
Ben graduated cum laude from the University of Georgia, where he received a Bachelor's Degree in Political Science. He earned his Juris Doctor from George Washington University Law School.  While in law school, it was at the Consumer Affairs Clinic where he first began to assist individuals against big corporations.  Ben also had legal internships at the Department of Justice and the United States District Court for the District of Columbia.  Ben moved to Georgia in 2001 and began his career working for insurance defense firms.  Ben learned what the strategies and motivations of insurance companies were while trying cases on their behalf.  In 2004, Ben was recruited to a firm that represented plaintiffs in personal injury and workers' compensation cases.
Ben has achieved the highest attorney rating of 10.0/10.0 Superb from AVVO.  In addition, he has been named to the list of Rising Stars by Georgia Super Lawyers Magazine for 5 consecutive years, an honor reserved for less than 3% of the qualifying attorneys in the state.  Ben is an active member of the WCCL, Georgia Trial Lawyers Association,  and the Atlanta Bar Association.  He is also a Junior Board Member for the Atlanta Volunteer Lawyers Foundation.
Ben is husband and a father to three children and is active in coaching his children in youth league sports.
Website     LinkedIn     Super Lawyers     AVVO