ITEN WIRED EXCLUSIVE
Whether you are an executive, entrepreneur, IT professional, student, or just looking for insights into the current issues that concern information technology, the ITEN (Innovation Technology Entrepreneurs Network) Wired Summit is a valuable resource. There will be many networking opportunities with peers and area leaders. No matter your industry or location, you'll be sure to find interesting and engaging people and topics at this year's summit! Last year's Summit sold out, so register early.
ITEN Wired is a conference hosted by IT Gulf Coast and Florida West Economic Development Alliance. The annual summit provides networking and learning opportunities for executives, entrepreneurs, technology professionals and academia to foster local economic development efforts surrounding innovation, technology and entrepreneurship.
Jim Rhodes / App River
Chairman for IT Gulf Coast and as chairman of the ITEN Wired planning committee.
ITEN          LinkedIN        FaceBook      Twitter      Google+       App River
Kelly Reeser / Florida West
Director of Entrepreneurial Development
Founded in 1889, the Chamber is committed to promoting, improving and enhancing the Pensacola region through economic development, community involvement and unity of the private and public sectors. In 2010, the Chamber launched the Vision 2015 initiative, the five-year plan for job creation in the Pensacola area. Vision 2015 focuses both on recruiting new businesses and helping local businesses expand, as well as strengthening the partnerships between the public and the private sector.Today, the Greater Pensacola Chamber stands united as a rededicated organization of passionate, innovative leadership and management. The Chamber is driven to provide professional, personable and positive assistance toward commercial success in Pensacola – be it a long-standing local company, an enthusiastic entrepreneur or a prospective new partner interested in relocating to this great region.
The Greater Pensacola Chamber is a Four-Star Accredited Chamber. For additional information, please visit www.PensacolaChamber.com, facebook.com/pensacolachamber or follow @pcolachamber.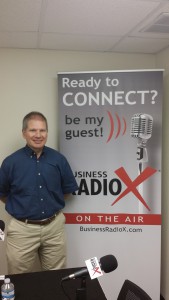 Jim Nitterauer / App River
Senior Systems Administrator
Jim Nitterauer is currently a Senior Systems Administrator at AppRiver, LLC. His team is responsible for global network deployments and manages the SecureSurf global DNS infrastructure and SecureTide global SPAM & Virus filtering infrastructure as well as all internal applications and manages network security for the entire company.
He was President and CEO of GridSouth Networks, LLC, a joint venture between Creative Data Concepts Limited Inc. and AppRiver, LLC. Jim is also the founder and President of Creative Data Concepts Limited, Inc., a well-known Web services provider that has been located in Pensacola, Florida since 1998.
Jim served as President of the Gulf Breeze Area Chamber of Commerce in 2003 and 2004 and has served as an active member of its Board of Directors.  He has chaired the Chamber's Governmental Affairs Committee and hosted its monthly television show.  Jim has also served as president of Santa Rosa County Crimestoppers, Inc. from 2002 through 2009.
Jim holds a Bachelor of Science degree with a major in biology from Ursinus College and a Master of Science degree with a major in microbiology and biochemistry from the University of Alabama. He is a 2000 graduate of Leadership Santa Rosa and a 2001 graduate of Leadership Pensacola.
Dr. Donovan C. Chau / Innovation Coast
Director, Strategy and Engagement
Center for Research and Economic Opportunity
Dr. Donovan C. Chau is director of strategy and engagement at the
University of West Florida's Center for Research and Economic Opportunity. He also serves as executive director of Innovation Coast, an alliance of technology and knowledge-based companies and
organizations in Northwest Florida.
Dr. Chau was appointed Associate Director of the UWF Office of Economic Development and Engagement in 2014. His career began a decade earlier in Washington, DC, where he was a professional staff member
for the Select Committee on Homeland in the U.S. House of Representatives. During this time, he helped the Committee gain permanency and worked on border and transportation issues.
Upon leaving Congress, Dr. Chau was a subject matter expert for AMTI, a defense and homeland security contractor which was subsequently purchased by SAIC. Dr. Chau was the Africa desk officer, focusing on terrorist threats in and emanating from the continent of Africa. He
provided research, analysis, and policy support to defense and homeland security contracts at the federal, state, and local levels.
In 2007, Dr. Chau entered academia as an assistant professor of political science, later promoted to associate, at California State University, San Bernardino. His teaching and research specialized on
international politics in East Asia and Africa as well as national and international security. Dr. Chau has published multiple books, journal articles, monographs, book chapters, and book reviews.
Between 1996 and 2005, Dr. Chau earned a B.A. in literature/government from Claremont McKenna College, an M.S. in defense and strategic studies from Missouri State University, and a Ph.D. in politics and international relations from the University of Reading, United Kingdom.
Dr. Dave Dawson / University of West Florida Innovation Institute
Research Scholar
Dr. Dave Dawson serves as a Research Scientist for UWF's Innovation Institute and continues to serve as Program Coordinator and Advisor in the Department of Instructionl, Workforce and Applied Technologies. He is currently engaged in developing competency-based education models for Information Technology disciplines.  He is a co-inventor of a reusable learning object-based instructional design system that is patent-pending and has been licensed for commercialization, and is also co-inventor for another patent-pending location based services technology application under commercial license called Next Exit History.
He is actively engaged in research and development activities including fully immersive learning environment-based curriculum models through examples like the National Flight Academy aboard NAS Pensacola and scaling that model for dissemination throughout the country. Another area of focus is the delivery of learning programs through mobile technologies and was a principal developer for a very early implementation of this model through a DoD project. He also consults with organizations on issues related to technology and learning and has published articles and book chapters in these areas.