Quentin Moses/HealthMarkets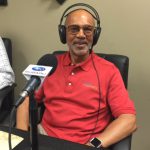 HealthMarkets Insurance Agency searches thousands of insurance plans from over 180 insurance companies to find the coverage that's right for you at a price that fits your budget. HealthMarkets Insurance Agency searches thousands of Medicare, health, dental, vision, supplemental, and life insurance policies. They meet in person to design a plan for your needs. HealthMarkets Insurance Agency offers hundreds of subsidy-eligible health insurance plans from nationally recognized insurance companies. With over 2 million insurance policies sold, HealthMarkets Insurance Agency gets you the guaranteed lowest price for the insurance plans they offer.
Nick Morgan/Peachtree Planning
Peachtree Planning offers a specialized approach to total wealth management by adhering to the belief that no single advisor can specialize in all facets of financial planning. At the heart of their philosophy is the fundamental belief that specialized knowledge and expertise will ultimately produce a superior and higher quality total wealth management strategy.

Duke Smith/Rottweiler Systems
For over 30 years Rottweiler Systems has serviced the metro Atlanta area. Rottweiler installs and services business telephone systems of just about any variety. Rottweiler also provides award-winning monitored security systems, surveillance cameras, and card access systems, all with interactive apps. Rottweiler technicians are experts which fully integrate diverse systems together to maximize the effectiveness of any one aspect. The result is Business Intelligence for key decision makers. Owners and managers will have more information to help them make more informed decisions, improve processes, and maximize efficiency. Combined with interactive mobile apps, Rottweiler Systems provides solutions to business owners, making them informed with what's happening at their business from anywhere.
Cliff Tillery/Make It Loud
Make It Loud is a marketing company specializing in digital marketing. They provide web design, search engine optimization, social media, email marketing, printing and other marketing services, primarily for small and medium sized businesses.
CLICK HERE to watch the video of this show on YouTube.