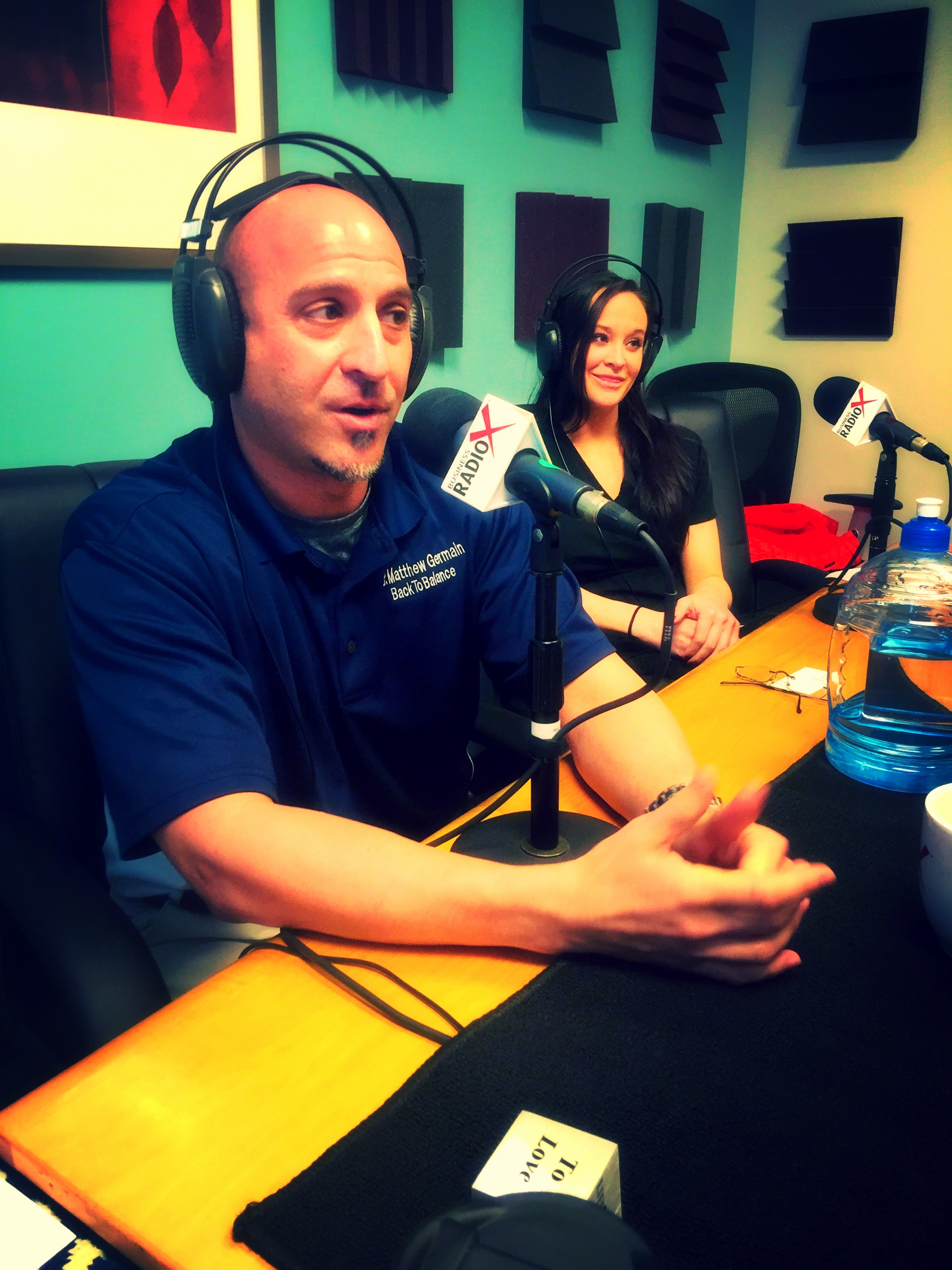 Chiropractic
On this week's episode we featured 2 Life University alumni from the world's largest school for doctors of chiropractic.  Dr. Matt Germain and Alyce Smith from Back to Balance Wellness Centers joined us in the studio to talk about integrity and chiropractic care.
Matt explained how the holistic nature of chiropractic care appealed to him and drew him into become a DC.  In speaking with him it's clear he takes what he does as a provider of health care very seriously.  And he understands his role is a facet of what is often a multi-specialty approach to regain or maintain wellness.
We talked about how it is important to him to take time to really get to know the full health picture of a patient and what their individual goals are for evaluating progress.  Matt expressed how he understands that in some instances, another type of care provider might be the best alternative for them or in others, be adjunctive to his treatment.
Alyse and Matt shared their views that regular chiropractic care, delivered by a clinically-driven DC, can help optimize one's health through routine follow-up and occasional treatment to maintain maximal health and function of the body.  One way this is achieved is by addressing proper alignment of the skeletal structure, particularly the spine and others that lie along neural pathways, as misalignment can cause impingement of nerves, affecting muscle or organ function.
Both my wife and I have been patients of Dr. Germain, having experienced both chiropractic care and their professional massage therapy services as well.  I can say Matt certainly lives what he described in our interview, having taken much time to interview me about what I was experiencing and taking care to explain what his recommendations were for care.
Dr. Gilles LaMarche, DC, VP of Professional Relations at Life University 

Doctor of Chiropractic, Canadian Memorial Chiropractic College
Author, The ART of Responsibility, Insight Publishing 2012
Certified Six Advisors Coach, Six Advisors Coaching Academy
Previous Vice President, Parker College of Chiropractic
Matt Germain, DC, of Back to Balance Wellness Centers 


Alyse Smith, DC, of Back to Balance Wellness Centers