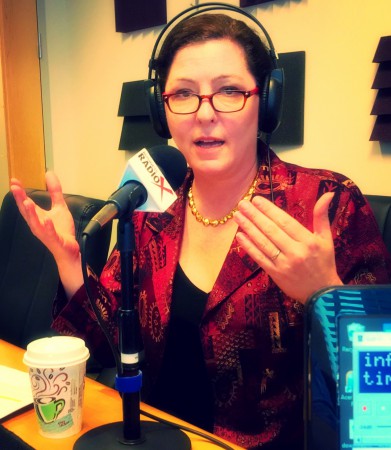 Nelson Mullins and City of Atlanta Department of Procurement
We talked about important business considerations regarding ACA requirements this year, along with the opportunities to do business with the City of Atlanta through the Department of Procurement.  I was joined in the studio by Ann Murray, attorney with Nelson, Mullins, Riley, and Scarborough, and Chief Procurement Officer for the City of Atlanta, Adam Smith.
The ACA business mandates have begun to be implemented on larger scales over the past two years.  As we know, some of the requirements have been pushed back a couple of times, delaying their impact.  But those times are behind us and business owners need to be spending time with legal experts such as those at Nelson Mullins, to assess what their obligations will be regarding providing health insurance benefits to some or all of their employees.
Ann explained the basics of some of these requirements around health benefits for the small business.  She also discussed new reporting requirements that business owners must compile from multiple sources to be in full compliance with the law.
Murray talked about the fact that many business operators mistakenly think they're exempt from the law's requirements, failing to see that being a small unit that is part of a larger whole, as in the case of some multi-site businesses, potentially exposes them to have to offer benefits.  Failure to comply can result in significant financial penalties that could literally threaten the business's viability.
Atlanta's Chief Procurement Officer, Adam Smith stopped by to share information about the upcoming Business Expo at the Georgia World Congress Center March 31st.  This free-to-the-public event will feature a wealth of information about the numerous needs the city has for a wide variety of goods and services to operate the city's 15 departments, including the Atlanta airport.
The expo will have sessions where small business owners can learn what is required to be able to bid on these opportunities, as well as how to fully complete the necessary documents contained in a bid to have their bid received and considered.
Adam explained that the city's needs range from culinary services at the airport, to commodity supplies such as paper, pens, cleaning supplies, etc.  Additionally, the city is looking for engineering services, cleaning services, construction, and numerous others as well.
Smith also talked about certifications available to disadvantaged business enterprises that once obtained, provides these businesses with access to opportunities ear-marked for diversity suppliers.  He went on to distinguish these certifications businesses may obtain from county or state governments, as well as other certification bodies such as GMSDC.
Register for the upcoming Business Expo, hosted by Atlanta's Department of Procurement at the Georgia World Congress Center, MARCH 31st HERE
Special Guests:
Ann Murray, Attorney with Nelson Mullins  


JD, LL.M. Tax, Tax Law, University of San Diego School of Law
Author, numerous published articles on business law topics
Rated "AV Preeminent" by Martindale-Hubbell
Recognized as "Georgia's Legal Elite" by Georgia Trend magazine
Adam Smith, Chief Procurement Officer at City of Atlanta