Badsha Das/8d Quantum
8d Quantum is a product design and development firm specializing in loT and consumer goods, industrial products and medical devices.  Their team of engineers are experts in Sensor Technology and IoT. 8d Quantum's highly complex predictive and cognitive algorithms make the product "smart" to observe, communicate, analyze and respond to their environment. The clients engage 8d Quantum for CAD, PCB Design, Sensor Technology, Product Visualization & Animation, and App Design & Development. They believe that great design encompasses both art and science. Art defines the creativity, uniqueness. Science defines the best possible solution in the physical world.
Tony Trowbridge/Areance
The world is in the early stages of the 4th Industrial Revolution that will fundamentally change the way we live, work and relate to one another. Along with these changes will come great opportunities and great challenges. Areance wants to help make those changes be positive, dramatic and part of the global ecosystem that continues to make the "human factor" it's first priority.
Klaus Schwab, the author of "The Fourth Industrial Revolution", wrote that "leaders and citizens must together shape a future that works for all by putting people first, empowering them and constantly reminding themselves that all of these new technologies are first and foremost tools made by people for people".
As an Atlanta-based advisory, integration and innovation firm, they help their clients not only understand these technologies, they develop strategic roadmaps, they work alongside their teams to implement change, they discover new products and services to extend their competitive edge, and at all times, they act as their partner.
Areance has the best people advising their clients, they have the best people developing new products and services, and all of them love working together to solve problems and innovate.
Hogan Bassey/LivFul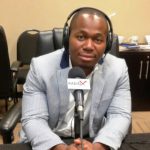 LivFul is a biotech on a mission to save 200,000 lives per year. They are passionate about saving lives and transforming communities. They use a patented algae-based micro-encapsulation (control release) technology platform to address mosquito and bacteria-borne diseases through their flagship product, Akiva Repellent and Antiseptic wipes.