Listen to Renegade Radio™ LIVE every Thursday at 12:00 pm EST or On-Demand/Anytime-Anywhere
Leading people to the land of success is challenging–especially during times of economic uncertainty.  Many begin strong but cave under the pressure and find themselves in survival mode. Listen in as we discuss the six steps to reigniting the leader in you and getting back on track.
Our Expert Guests:
Deborah Lanham, Director of Sales | Greater North Fulton Chamber of Commerce (GNFCC)
The mission of the GNFCC is to be the catalyst for economic development, business growth, and quality of life in North Fulton.
The GNFCC promotes the interests of our members by assuming a leadership role in making North Fulton an excellent place to work, live, play and stay. We provide one voice for all local businesses to influence decision makers, recommend legislation, and protect the resources that make North Fulton a popular place to live.
www.gnfcc.com  |  678-397-0567  |  dlanham@gnfcc.com
Brian Mould, President/CEO  |  Better Business Systems
Better Office Systems
was formed in 2006 by Brian Mould and Joseph Zamora.
Brian & Joseph have a combined industry experience of more than 55 years.
They have successfully owned, managed, and grown companies with as many as 300 employees and up to $55 million in revenues.
BOS is a unique Single Source provider for all our customer's office product needs.
We want our customer's to focus on growing their business, while we focus on reducing their office costs, and increasing their productivity.
BOS has the best array of products, at the best price, supported by the best people.  Better Products, Better Service, Better People.
bmould@bosbiz.com  |  bmould@bosbiz.com  |  www.bosbiz.com  | @brianmould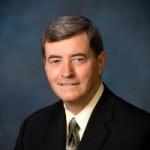 Pat McArdle, Branch Office Manager  |  Transamerica Financial Group
Pat started his business career as an IBM marketing representative in the
Akron, Ohio Data Processing Division branch in 1970. He moved to Atlanta
in 1987 to be a National Sales and Sales Support Manager. He left IBM in
1995 after 25 years to start a new career in financial services.
For the past 16 years, Pat has been helping families and small business
owners maximize their retirement income. Pat provides a full range of
financial services. He is licensed in all 50 states as an Investment Advisor
Representative for TFA and is a branch office manager in their Johns Creek,
GA office.
770-418-0300 ext 106  |  patmcardle@tds.net