Justice Nwaigwe/Wells Fargo and Atlanta Fire Foundation
District Manager and AFF Board Member
Justice began his career in the financial services industry in the year 2000. Working for Direct Merchant Bank in Texas he was able to learn about consumer and business credit lending. Intrigued by credit management he began facilitating training classes around establishing personal credit and managing a budget. Justice then went into the United States Air Force to serve as an active duty helicopter flight engineer. Justice's last duty station was Kirkland Air Force Base in Albuquerque, New Mexico. After exiting active duty military, Justice went back to finance where he worked for Citibank as a loan officer. Two years at Citibank took Justice from unsecured lending, to business credit, and finally to management. Wells Fargo bank reached out to Justice and offered him an opportunity to become a Branch Manager. Over the last 6 years with Wells Fargo bank Justice has managed 7 branches in 4 different regions and is now the District Manager for Buckhead in Atlanta, Georgia. Justice is responsible for 552 million dollars in deposits and manages 74 employees. Volunteerism has always been a consistent part of Justice's professional career as he's logged over 300 volunteer hours with Wells Fargo. Habitat for humanity, Susan G. Komen breast cancer walk, Aids walk Atlanta, and United Way have been a few of the organizations that he participates in every year.
www.WelsFargo.com     www.atlff.org     Twitter     Facebook
Kim Painter Chesney/Diversity Earth
Artist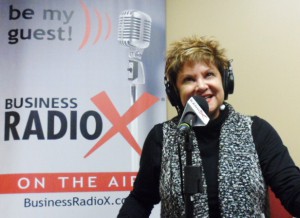 Kim brings commitment, enthusiasm and energy to everything to which she jumps on board. As an artist, she has studied in several mediums including oil, watercolor and graphite. Currently, she is immersed in developing her own brand of encaustic painting, in which the works are both sculpted and painted. The encaustic process is an ancient hot wax technique known to have been used prior to 100 A.D. Using photographs of her travels around the world, Kim mounts the image on boards, spreads a combination of hot beeswax and resin onto its surface. She then fires up her blow torch and fuses the wax to the image. Using sculpting tools to etch into the cooled surface and then covering this with a colorful mix of oil pastel, creates a unique, rare piece of art. She began showing her work since 2008 and has gained recognition and won awards for her paintings, which hang in a number of private collections. Her work has been featured in several local publications. Kim has studied with acclaimed artists/instructors, among them, Marc Chatov, Jerry Fresia, Joe Paquet, James Richards and Terry Miura. Born with the name of Painter, Kim Painter Chesney was destined to become an artist. With years of working, child-rearing and fund-raising for child-related nonprofit organizations, there is no task too big for Kim to tackle. Her biggest joy to date is being a match for a bone marrow harvest, saving the life of a gentleman with leukemia. Kim's creative juices are always flowing, from developing a culinary arts program for impoverished kids to donating art to charities and designing and running fundraising events that are wildly successful. Having lived in Asia and in multiple regions in the USA, Kim believes, "Art is a universal language, that unites us both spiritually and historically. That belief is directing her current work on a major series of encaustic paintings exploring and celebrating common humanity, drawn from her experiences across six continents.
Dr. Janet Page
Psychotherapist, Author, Speaker
Janet Page, PH.D., is a psychotherapist in private practice working with individuals, couples, and groups 30 years in New York City and Atlanta. She has been featured extensively in the media including appearances on CNN, FOX, The Early Show, Salle Jesse Raphael, The Roseanne Show, and Hour Magazine, and articles in The Ladies Home Journal, Glamour Magazine, The New York Times, New York Magazine, New York Daily News, Atlanta Magazine, Atlanta Journal Constitution, Self Magazine, and L.A. Singles. She speaks to audiences around the country about how to win at marriage, building intimacy, and achieving excellence in business and professional relationships. For fourteen years, she was "Noonday" psychotherapist on NBC WXIA TV's popular news show, and later joined "Peachtree Morning" and "Good For Parents". For 22 years, she taught "I Will Be Married In A Year" Dr. Page is currently teaching " The Sexiest Years: Romance from Forty to Forever", How to Find your Perfect Mate", and "Eat, Love, Live".
www.DrJanetPage.com     Linkedin     Twitter     Facebook